What to eat in Spain? Food is, perhaps, one of the best and most effective ways to learn about a country's culture. Next to learning the local language, getting a taste of the local delicacies will definitely heighten your cultural experience! Besides, what's traveling without food anyway?

In this article, we've listed the top 5 food that you shouldn't miss while in Spain.

1) Paella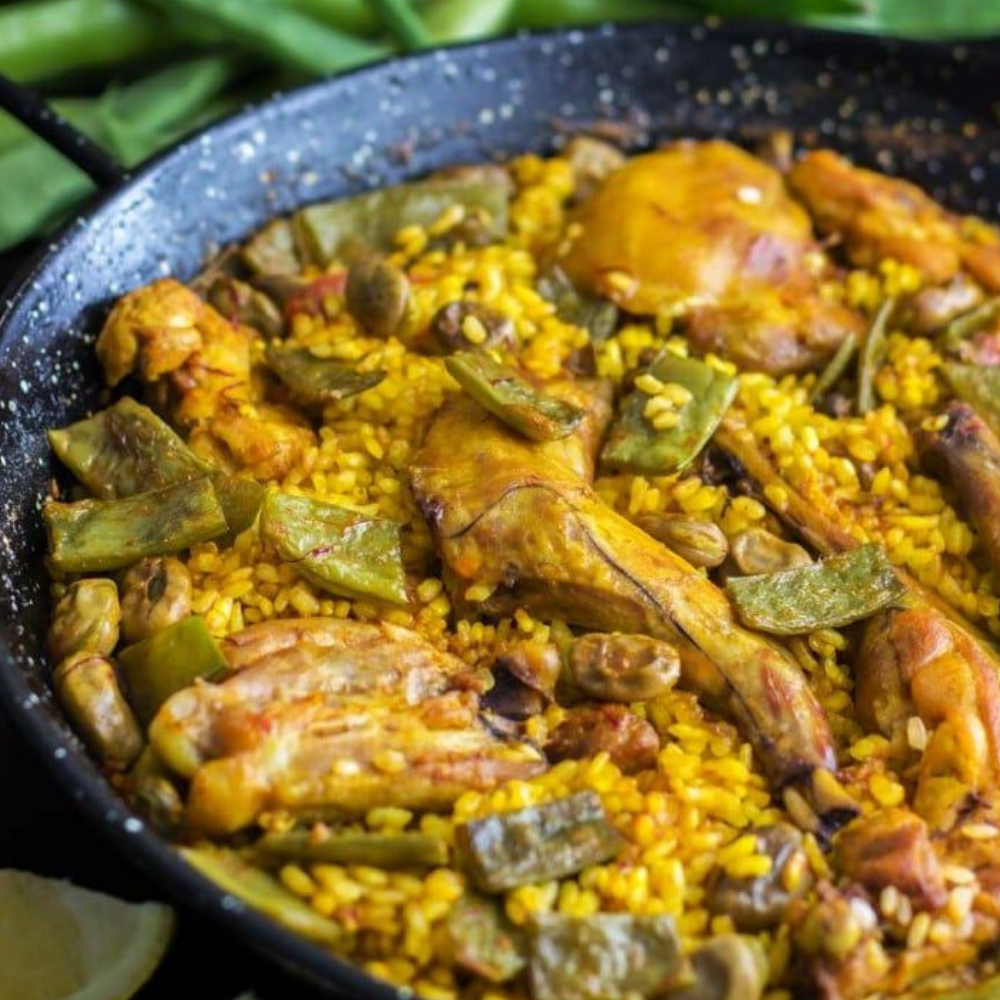 Originating from Valencia, paella is normally made with rabbit, chicken, beans, saffron and no seafood. But ut the all-important element is the rice, ideally the bomba or Calasparra varieties grown on Spain's east coast, which are particularly good for absorbing all the flavours.

The first paellas date back to the 15th century and are believed to have been made with a mixture of meats – including water vole – caught from the shores of the Albufera lake.

FUN FACT: Paella takes the center stage at the family table every Sunday, and it's also part of the tradition that majority of the restaurants in Spain serve paella on Thursdays but no one is entirely sure as to why.

2) Tapas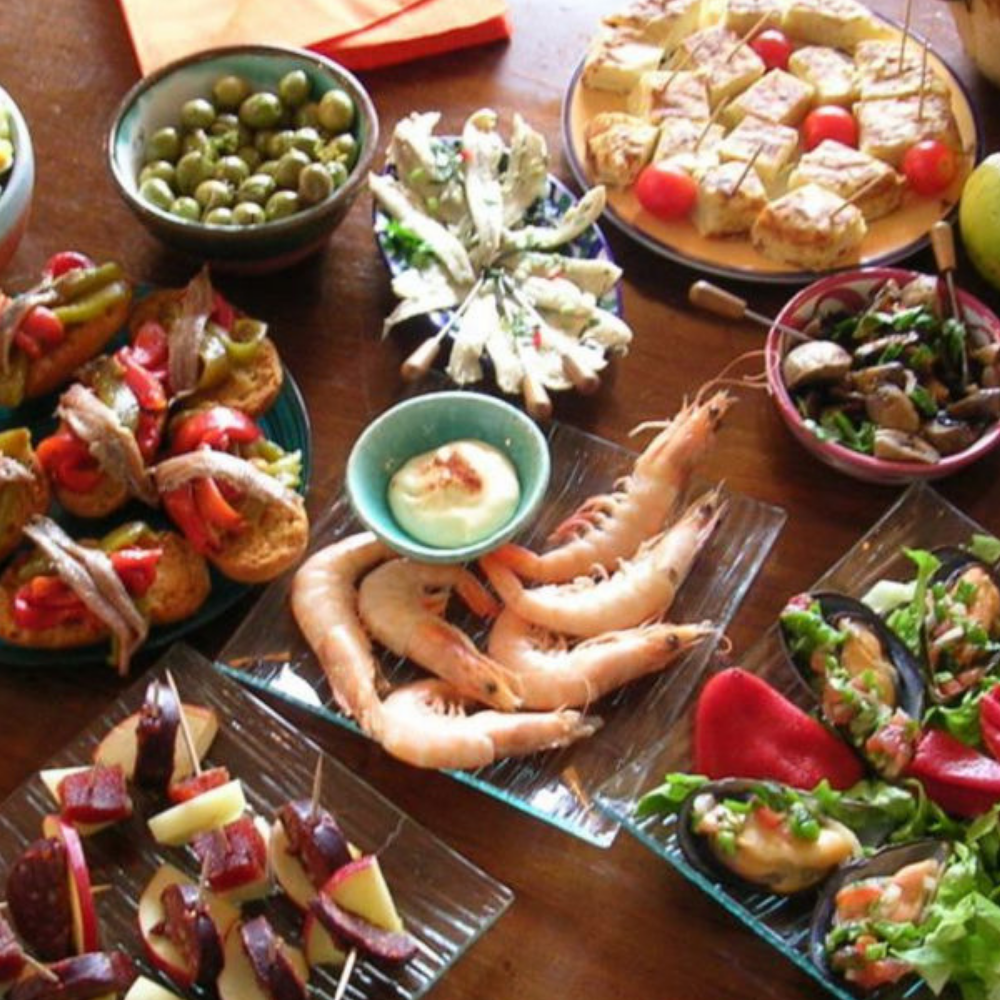 Tapas are small in size but full of flavor, it offers diners the chance to explore myriad dishes without feeling stuffed. Gazpacho, Gambas al ajillo, Croquetas, Patatas bravas, Montaditos, Albondigas are just a few of these mouthwatering tapas that you should definitely try when in Spain!

FUN FACT: Where to get the best tapas in Spain? In Seville without a doubt! Seville is synonymous with tapas, as the city is packed to the gills with tapas bars, restaurants, and amazing places to eat. New tapas joints are popping up all the time and if you happen to be in town, make sure to visit one (or more if you can't get enough) of Seville's Best Tapas Bars.

3) Pisto
The Spanish version of ratatouille turns up all over the country in different guises, but is most typical in the towns and villages across the plains of La Mancha, south of Madrid. It is made of tomatoes, onions, eggplant or courgettes, and green and red peppers that are slow fried in olive oil. It's usually served as an appetizer, sometimes with eggs or chorizo, but is great as a side dish too.

4) Fideuá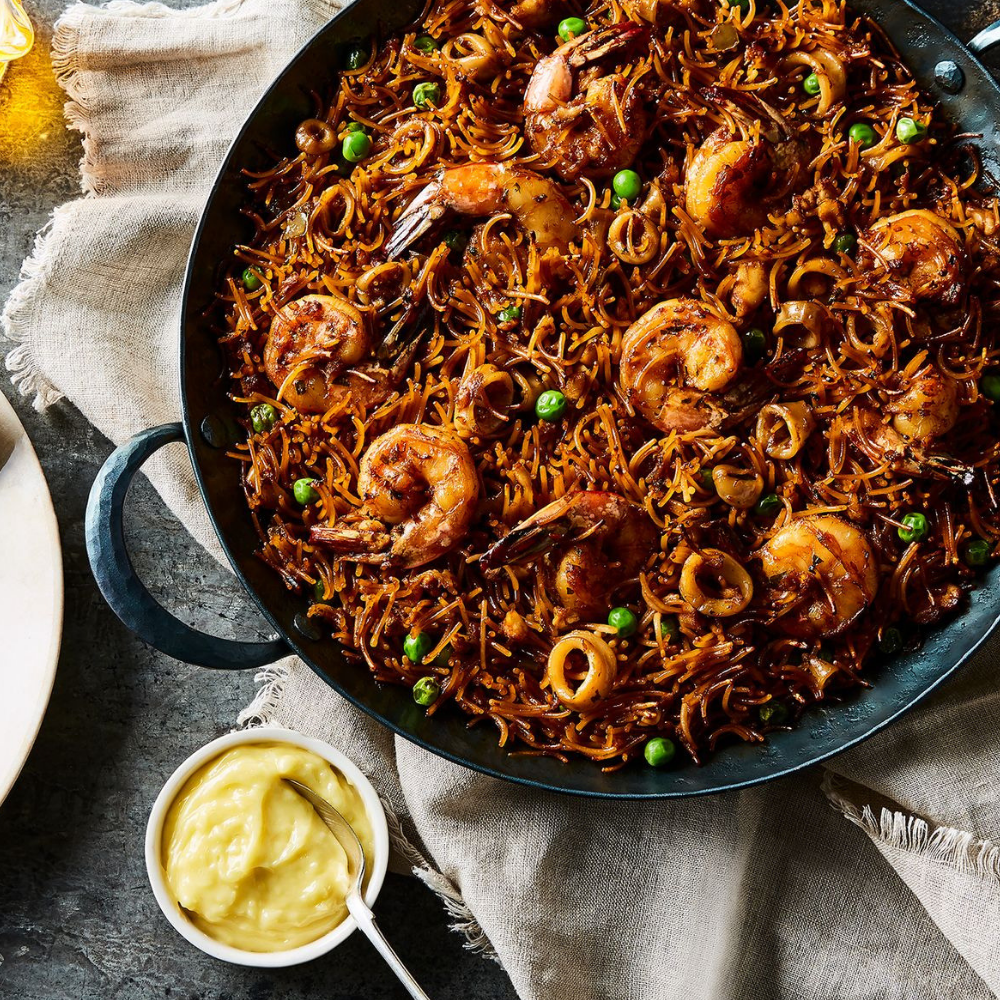 A lot of people come to Barcelona without realizing that, for the locals, paella is often sidelined next to its noodle version, the fideuá. A good fideuá comes in just one variety however! A delicious mix of seafood, including cuttlefish, prawns and other seafood delights. Enjoy it with some freshly made alioli, garlic, and olive oil sauce, and you can never go wrong.

FUN FACT: Legend has it that in 1920, a fisherman in Gandia, Valencia, cooked paella for his crew, and the rice-loving captain would eat all of it, leaving nothing for the others. The fisherman then substituted short noodles for the rice, hoping the captain would dislike it and leave a meal for the rest.

Since then, the recipe has stuck around and became known as fideuá, now commonly served in Valencia and Catalonia. In fact every year, the town of Gandia holds a famous fideuà competition.
5) La Gilda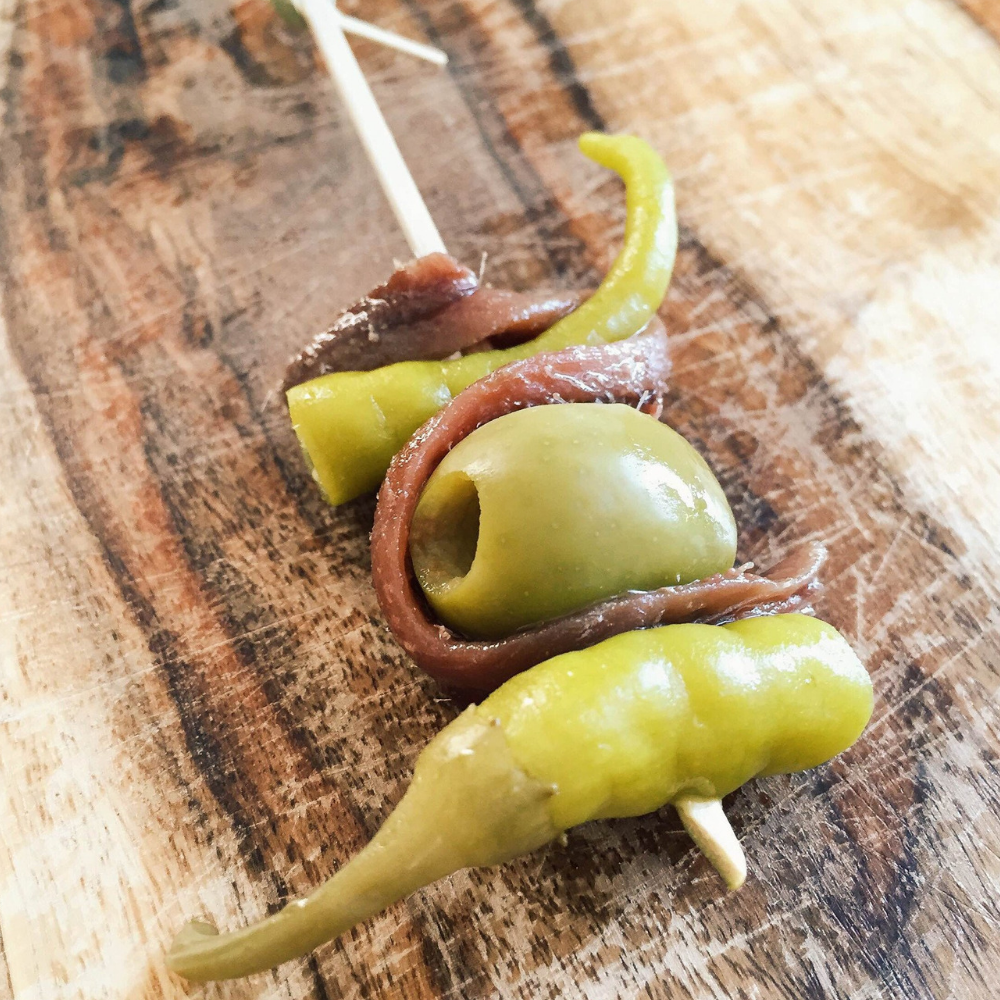 La Gilda is one of the most famous pintxos you can taste in San Sebastian, consisting of only 3 ingredients (guindilla pepper, anchovy fillet, and pitted manzanilla olives) skewered together with a toothpick. Enjoy it best with wine, cider, or beer!

FUN FACT: The invention of this pintxo coincided in time with the famous San Sebastian International Film Festival held in the city. The blockbuster of this event was Gilda, starring Rita Hayworth. The main character was a woman somewhat spicy and very salty, just like chilli (green peppers) and the anchovies.
Spanish food is, indeed, full of flavor and character. If you are interested in knowing more or even learning how to cook Paella and other Spanish food, our directors and teachers can definitely teach you a thing or two about Spanish cuisine!

There's more than one way of learning the Spanish language and learning about it through food is one of the most enjoyable experiences you'll ever have! Visit The Spanish Academy today!
[wd_hustle id="blog-post" type="embedded"]