PREPARE FOR YOUR DELE EXAM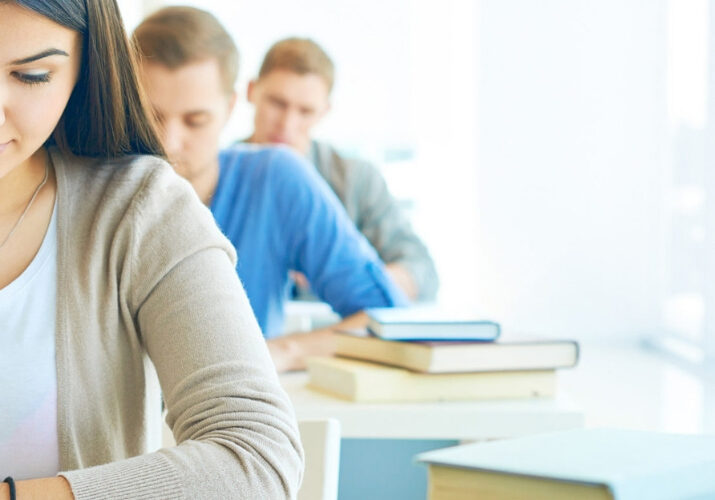 OPENING FOR ENROLMENT SOON*
Mondays: TBC

Wednesdays: TBC

Fridays: TBC

Saturdays: TBC

Sundays: TBC
* Drop up a message to stay tuned with our updates
THE DELE EXAM
DELE is the official Spanish Exam.  Public and private educational institutions and authorities recognise the exam worldwide.
Many schools and universities have adopted DELE as an entry need.
The exam follows the standards established by the European Framework of Reference for Languages  (CEFRL) .
Every year more than 60.000 people take the Spanish exam in more than 100 countries, including Hong Kong.
The DELE diploma does not expire, and there is no need to renew it.  The exam has 6 levels:
A1 – Beginner
A2 – Elementary
B1 – Intermediate
B2 – Upper Intermediate
C1 – Advanced
C2 – Proficiency
OUR DELE PREPARATION COURSES
Our teachers are OFFICIAL EXAMINERS and have experience in teaching and examining DELE.
Thus, we know the structure and syllabus for the exam to teach our students and get the best results.
We offer the best Spanish courses in Hong Kong with the highest success rate in the exam.
You will not only learn how to speak, write, read and understand Spanish. We will also teach you the best tricks and approaches to have outstanding results.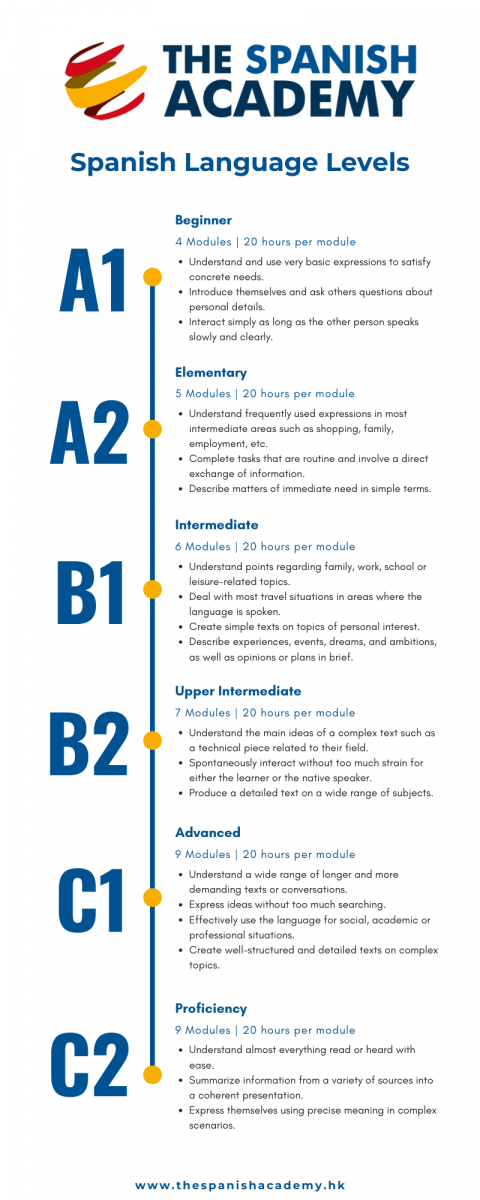 A more consistent learning must be rewarded.
Send us a message for a customized proposal.
If you have taken Spanish lessons before but you are not sure what level you are in, you can take our Spanish Level Test and our teachers can assess your level based on your test results.
Register Now or Send Us An Enquiry!
Need a more flexible schedule? Check out our private classes!
Bring a friend and enjoy a HKD 300 discount on your classes!
Got questions? Send us a message!