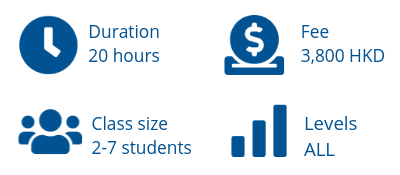 GENERAL SPANISH COURSES
Are you a traveler who wants to explore more of the world? Are you a business person who wants to advance your career? Curious and excited about a new and amazing language and culture?
Spanish is definitely the skill to have!
SPANISH FOR TRAVELERS
What a better excuse to learn a language than having a trip in mind! Our course is taught by and for travelers.
Hispanic countries have a very interesting and unique lifestyle and the majority of Spanish speakers do not speak other languages. Learning Spanish language, cultural differences and traveling tips will enhance your experience!
SPANISH FOR BUSINESS
Working for a Spanish company? Dealing with Spanish people at work? Looking for ways to boost your CV? This is your course!
CORPORATE
The Spanish Academy offers companies the ability to design courses to suit their needs. Our teachers, experienced in training groups of employees, will go to the client's facilities to develop and implement the model programmed course.
Bring a friend and enjoy a HKD 300 discount on your classes!
Got questions? Send us a message!