Cádiz is a seashore city in the Southern part of Spain. Carnival in Cádiz is one of the most famous and entertaining carnivals in Spain, which is well-known for its unique originality. Thousands of tourists would go there to join the carnival every year, and it is the most awaited event for the locals in the year.
The carnival this year lasts for 11 days, from 23 Feb to 5 Mar. During the carnival, the city would be full of laughter and music, there is a different theme for each day, such as masquerade ball, flamenco dance, fireworks, concerts, parades, etc.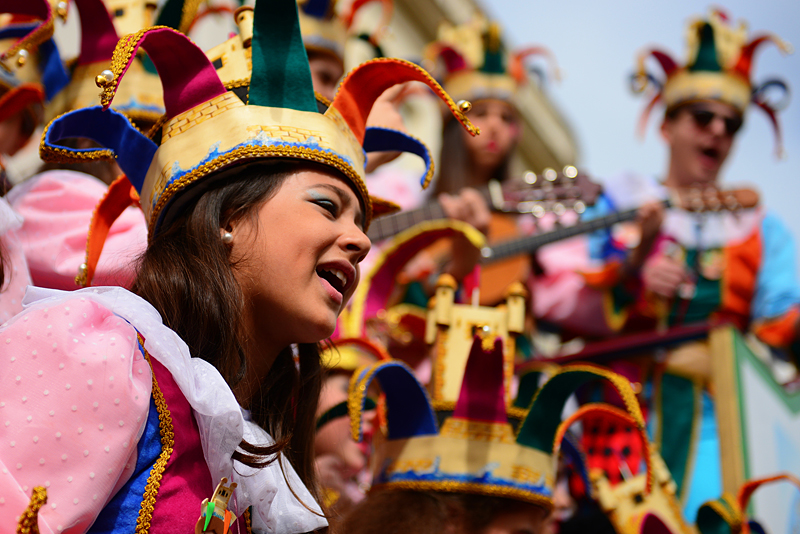 Costumes are essential in the carnival. Participants would wear costumes at least on the Saturdays and during the parades. There are two parades during the carnival, which are on the first Sunday and last Sunday during the period respectively. "The big parade" takes place on the street near the entrance of the city, while the "Humour Parade" takes place along the historic centre of the city.
Chirigota, the satirical groups of performers, is the most famous part of the carnival. Chirigota usually shares costumes of the same theme, and sing songs with satire and double meanings in a humoristic way. Here you can see how funny it is! 🙂