報讀我們的線上課程,不限地點,隨時隨地開始學習西班牙語
The online class of Spanish Academy is an interesting and convenient experience for me. It conserves the fun part of interaction as learning in the class room and at the same time breaks the limitation of time and location. Anyway, whenever I can get access to the internet, I can learn Spanish easily!
- Rachel
I love the online classes with The Spanish Academy. The interactive materials and the explanations on the screen were amazing. I really enjoy learning the Spanish language and culture from my place!
- Vanessa Leung
My son loves The Spanish Academy online lessons even more than on-site classes! He is much more focused, and he really enjoys the activities. Having the online option has also made it very convenient.
- Alice Chung, Aidan's mom
ONLINE COURSES
**SPECIAL PROMOTION FOR ALL NEW JOINERS!**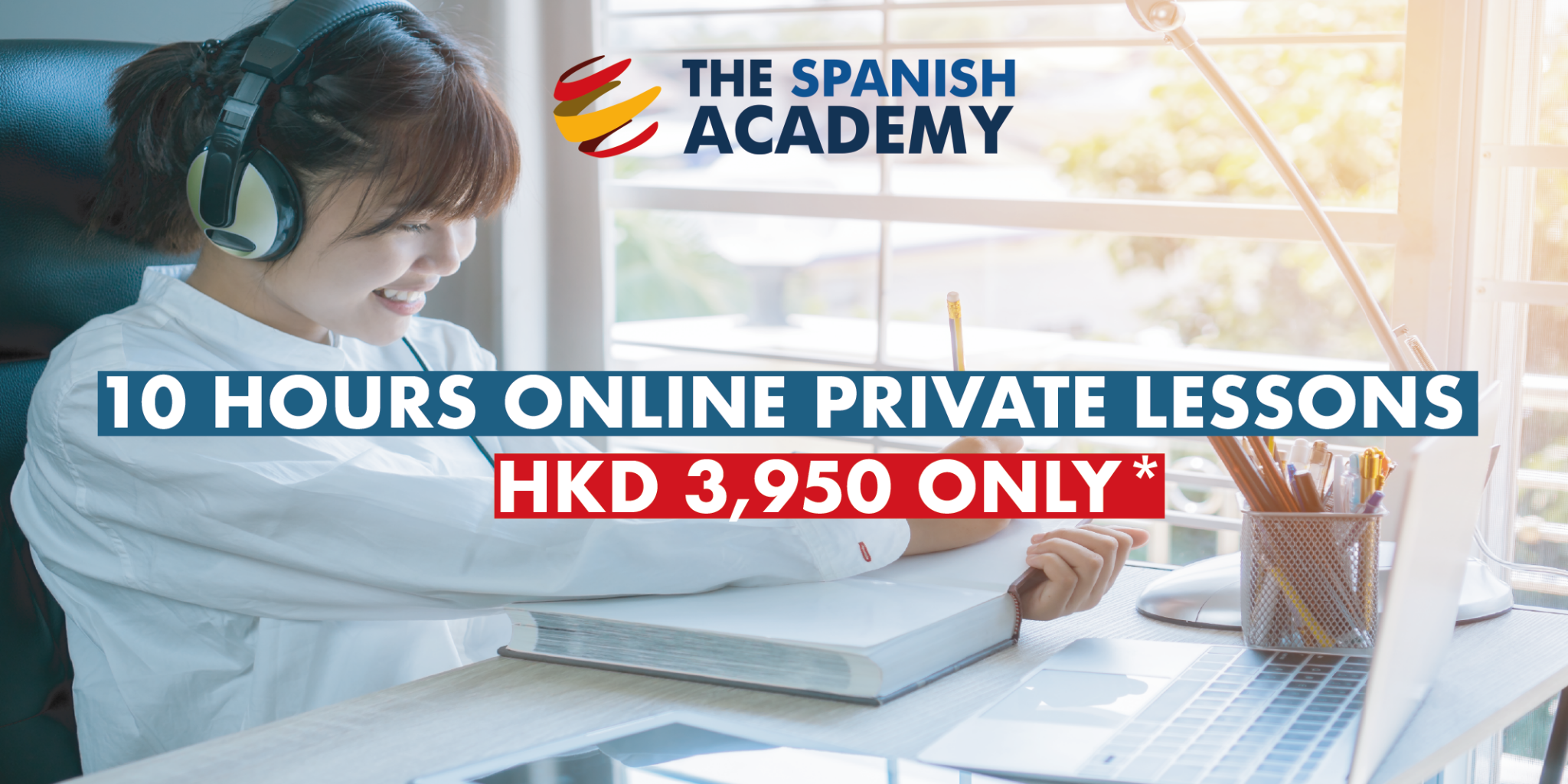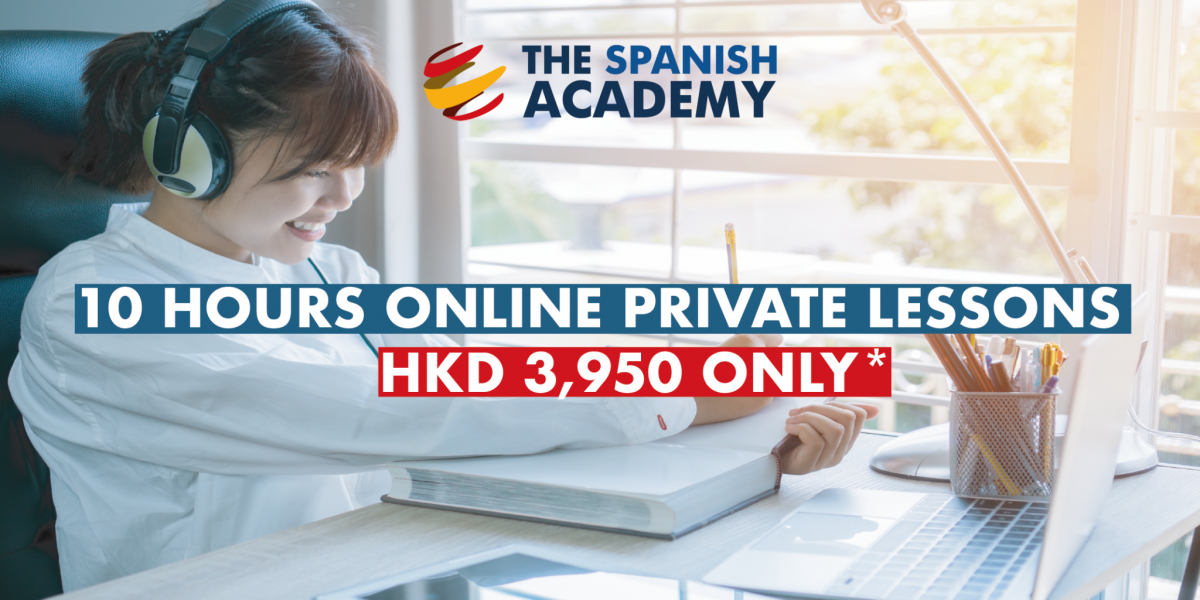 Get extra DISCOUNT if you join with friends:
2 students: 2700 HKD/10 hours per student
3 students or more: 2150 HKD/10 hours per student
Private lessons online never got any better. Enjoy all the conveniences and learn from the best qualified teachers. Anytime, anywhere.
Do you need flexibility on schedule and location?
You do not want to waste your time on commuting to our school?
Are you not based in Hong Kong?
Our Online Spanish Courses are perfect for you!
Same teachers, syllabus, and materials but with the flexibility you need!
Private classes allow a more direct interaction between you and the teacher. We can teach you what you want, whenever you want. These classes are perfect for flexible schedules and syllabus.
Furthermore, our private lessons are held by native, qualified and experienced tutors. We use the best materials to provide tailor-made lessons for every kind of student.
The Spanish Academy teachers are well trained in tutoring for DELE, IB and IGCSE exams. They are all experienced in teaching Spanish for kids, adults, travellers, and business professionals.
Feel free to contact us anytime to start your online courses with the best Spanish teaching partner.
---
*Terms and conditions for Online Private Lessons promotion
Lessons must be taken within 4 months from the first arranged lesson.

No refund applies.

No discounts apply for this promotion.
立即開始!
請按以下步驟,開始你的西班牙語學習旅程!