We offer you an efficient and fun Spanish learning experience based on: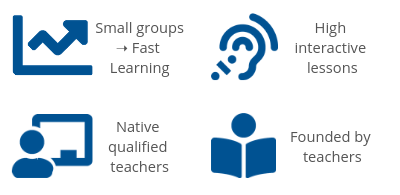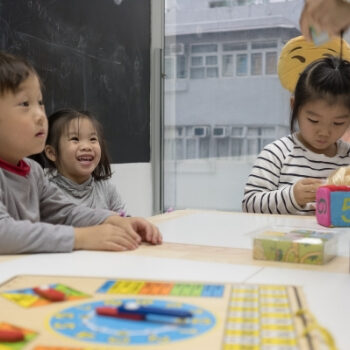 The Spanish Academy has a team of Language lovers. Hence we all know how one feels trying to attend lessons of 8, 9 or even more students:
No chance to interact
Slow learning pace
Teacher using too much time to answer all the questions
That is why SMALL GROUPS is the most efficient way to learn Spanish. All our Spanish group lessons have 7 students max, making sure that the learning curve becomes fast and efficient.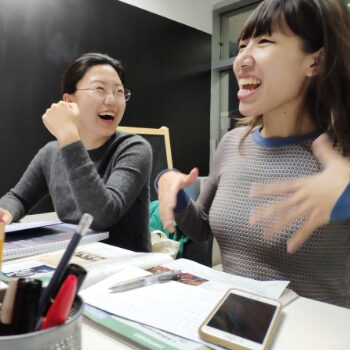 Our founders have tried several teaching methods during their teaching and research experiences. And no doubt that the best one is the Communicative Language Teaching (CLT) one.
With this learning approach, learning Spanish means to communicate real meaning and making yourself understood from day 1.
Students will learn grammar, vocabulary and comprehension through highly interactive lessons.
The CLT approach follows a few basic foundations:
Focuses on learning Spanish through HIGH INTERACTION in the target language.
It only uses authentic Spanish texts for every learning situation.
It uses learner's personal experiences as supporting elements for the learning.
Some of the activities are: role-play, interviews, information gap tasks, opinion gap tasks,  games, language exchanges, surveys, and pair-work.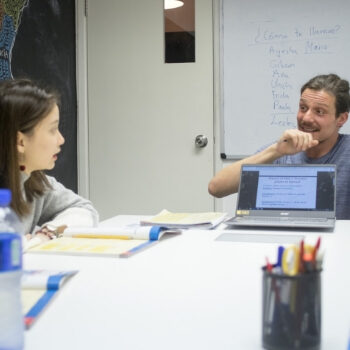 NATIVE QUALIFIED TEACHERS
Our team is our biggest asset. We are not only Spanish teachers but also Spanish language lovers!
The Spanish Academy teachers are native and Spanish speakers. All have high qualifications and long experience in teaching in different countries.
Our directors and our academic coordinator have an exhaustive selection process when hiring teachers. Interviews, tests, teaching analysis, and training sessions guarantee the best quality.
Motivation and enthusiasm is a must while learning a language, and it is our job to boost yours. Hence we follow professional standards with the most fun and efficient approach to learning Spanish.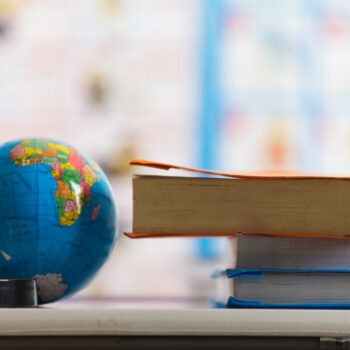 Both of our directors are professional teachers, travellers, and language lovers.
Since we are not just business entrepreneurs, we understand the educational needs and difficulties very precisely.
We take part in all the decisions about the education side. The design of our syllabuses, materials, teachers selection, and teaching approach guarantee our top quality.
As a Spanish school, we have taught people and organisations with different goals. We covered all ages and levels with amazing rates of success.
All our Spanish teachers are native Spanish speakers, highly qualified and experienced in teaching Spanish. We are proud to be the best-rated Spanish school in Hong Kong.
He graduated as an engineer at UPC Barcelona and post-graduated at UCI (University of California Irvine)  and after obtaining the Postgraduate Certificate of Education (PGCE) and ELE (Spanish Teaching), he has been teaching Spanish in the US, UK, Spain, Italy, Morocco and Hong Kong. His most remarkable achievement in his words was the wonderful and rewarding experience at a Spanish teaching volunteering program in Morocco with a team of over 20 teachers.
He understands very well the Hong Kong education system and leads his students towards fast learning through his expertise on the Communicative Language Teaching (CLT).
Highly determined to offer the best quality in Spanish teaching, he co-founded the school after teaching 2 years in Hong Kong. Students from all ages and nationalities have learnt their Spanish thanks to his efficient approach.
David loves traveling as well as outdoor sports such as skateboarding, snowboarding, hiking and surfing.
Certificate as Spanish Teacher, International House, Madrid, Spain. Master's degree in Business Administration (Spain and Germany). International Baccalaureate at French School of Valencia.
Adrian is a very sociable and skilled teacher. He started mentoring student groups in Vancouver back in 2012. Combining several jobs and running his own catering business in Hong Kong, he started developing a high interest in private tutoring.
He has proved teaching experience since 2012 in Hong Kong and has specialised in IGCSE and Spanish IB exam preparation. As part of the philosophy of our company, his focus on CLT (Communicative language teaching) provides his adult groups with a fast and enriching learning of Spanish.
Adrian is also passionate about outdoor sports, photography and Spanish culture. He has also provided Spanish cooking lessons at Citysuper which he believes is becoming part of Hong Kong people's new interests together with learning the fantastic language he proudly teaches.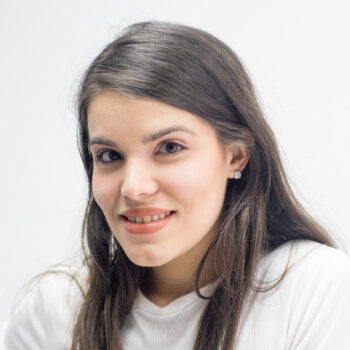 After graduating as a translator, Claudia became a Spanish teacher during an exchange programme in South Korea and later completed an intensive course for teachers.
She moved to Hong Kong in 2013 and became part of The Spanish Academy since its foundation.
A lover of arts and crafts, her creativity and cheerful personality is an instant hit with both kids and adults. With a special charisma and endless patience, she is a preferred teacher for those looking for a self-paced class. Her playgroup classes are very resourceful and interactive.
She will surely be the best teacher for kids and teens who need a funnier approach towards teaching. Her classes have become some of our students' favourite and let them immerse in a totally different learning environment thanks to her endless tools for learning.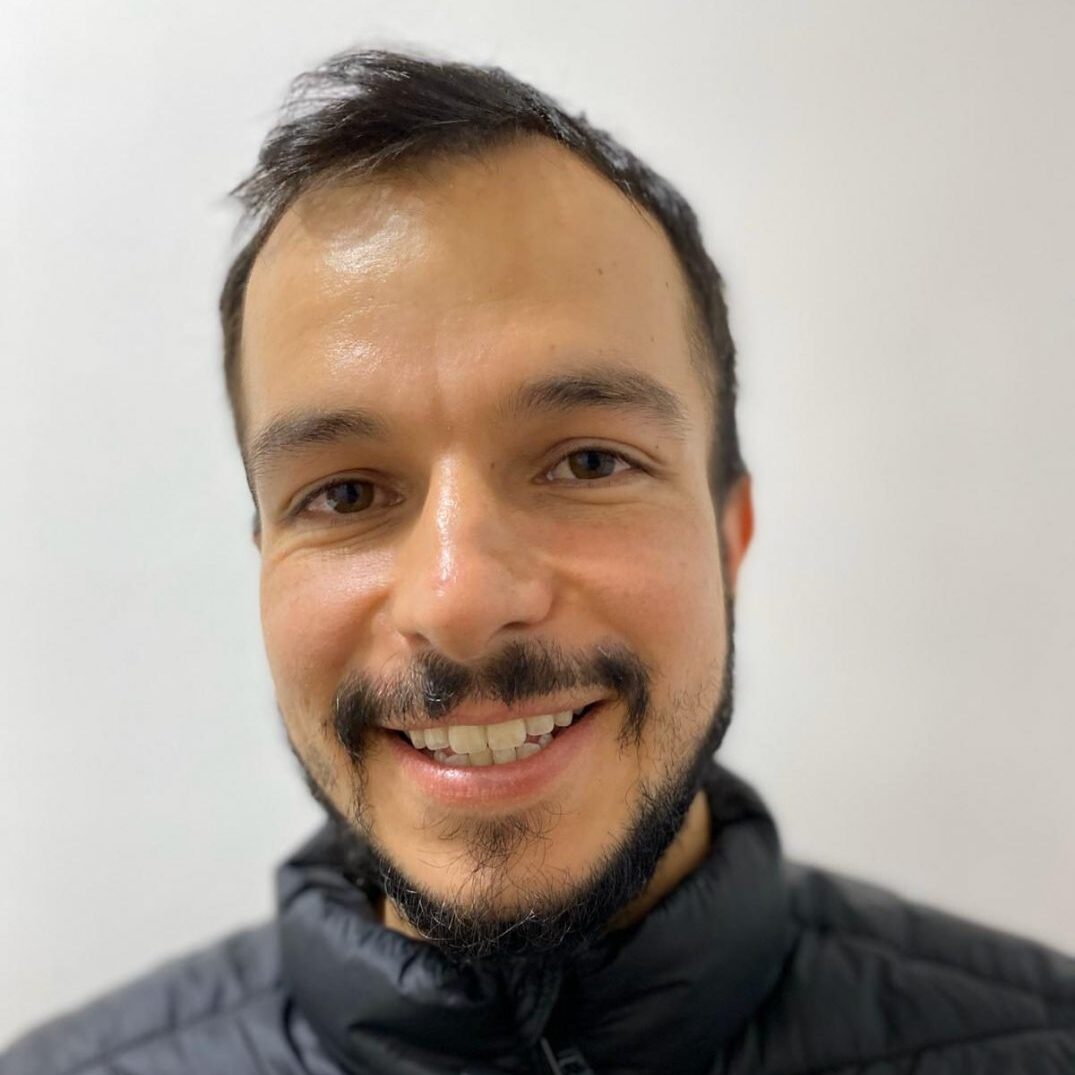 After finishing his studies in business administration Juan moved to Australia where he studied a diploma of Project Management. At the same time he started teaching Spanish as a side job. It was then when he realised that teaching was his true passion. He is also certified as ELE teacher by the Rey Juan Carlos University of Spain.
Juan has plenty of proven experience preparing students for their Spanish IGCSE and IB exams. His patience and passion for teaching kids and teens makes him a favourite among those students ready to make the most of their learning with a fun and efficient approach to teaching.
Also a travel lover who kept traveling and working as a language teacher for a few years around some Asian countries. Hence he understands the specific needs of adult Spanish learners who are looking to study Spanish as a foreign language.
Currently in Hong Kong for making the most of it and exchanging culture and language with the local people in here.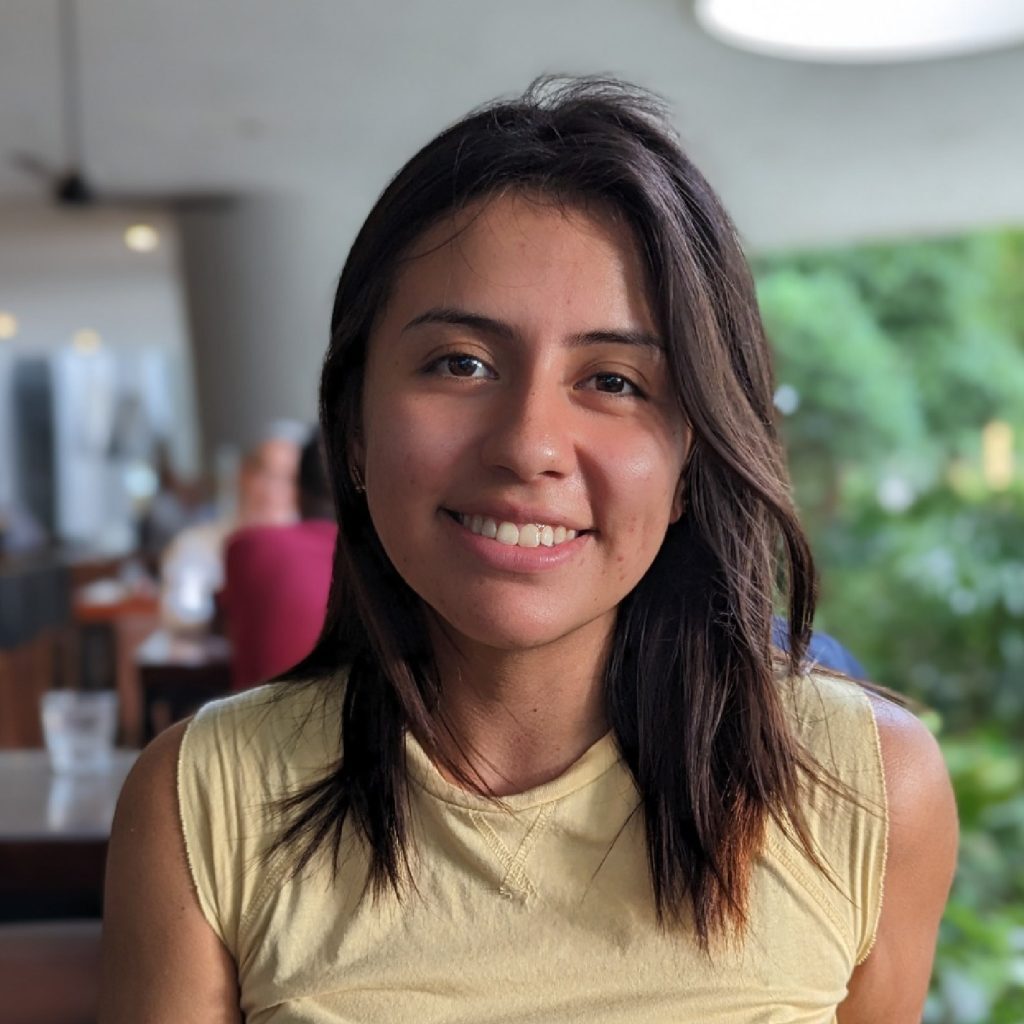 Natalia was born and raised in Colombia. She holds a Master's degree in teaching Spanish as a foreign language at the "Universidad a Distancia" of Madrid. She graduated from Colombia as a professional in cinema and television, and after her graduation, she got the opportunity to travel to China on a short-term study program to study the language. In love with the different Asian cultures, she decided to stay there and teach her native language and, through this, also teach her students about her culture and customs.
She has taught Spanish to children, teens, and adults. She considers herself a charismatic and patient person. In her classes, she always tries to make her students trust what they have learned and encourage them to practice their Spanish as much as they can, but above all that, her main goal is that they have fun and enjoy the process of learning a new language to the fullest.
She loves trying all kinds of foods with names she never remembers. Her other favourite activities are going to Zumba classes and hiking, and last but not least, she is still trying not to give up on her Chinese.
Elena is a very encouraging and patient Spanish teacher. She found her passion for teaching her mother tongue while volunteering for Caritas NGO, where she helped immigrants integrating into Spanish society.
After studying Geography and History and a Master in International Studies, her curiosity about people and different cultures took her to live in countries such as Belgium, Italy, and Latvia while she was studying a Master in Teaching.
Those experiences, as well as teaching Spanish online during the COVID Pandemic, boosted her educational skills and allowed her to gain more teaching experience to students at all ages and levels.
She is currently also a Spanish teacher at the Instituto Cervantes of Manila and an accredited DELE (A1 to C2 levels) examiner. She has been a DELE examiner in Hong Kong in November 2022 and May 2023. Elena also holds a certificate as Spanish Teacher from International House, Spain.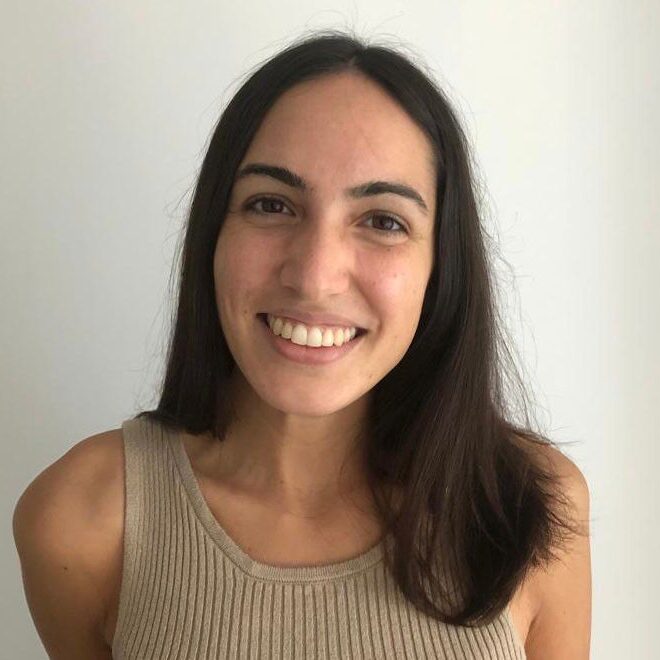 Montse holds a certificate as a Spanish teacher from International House, Sevilla, Spain. Graduated in Social Education and Social Work at Ramon Llull University of Barcelona, she specialised in mental health. Teaching has always been her passion and she has experience working in special education schools and with students with special education needs.
For years, she has taught private classes in Catalan and Spanish to children and teenagers. She is familiar with DELE exam preparation and is very confident teaching adult Spanish learners at all levels. Montse is an empathetic and assertive person with her students.
Montse loves sports and hiking in her free time.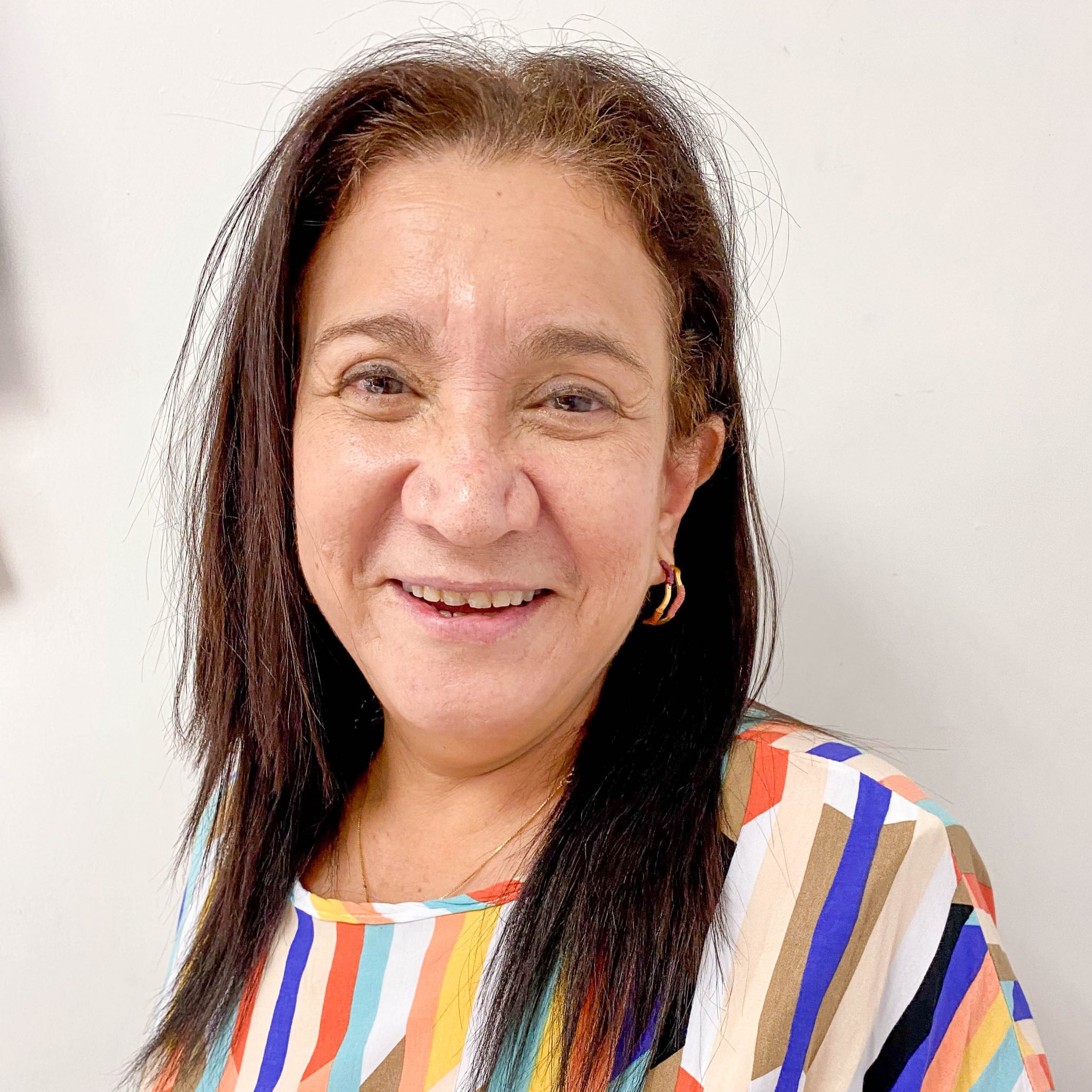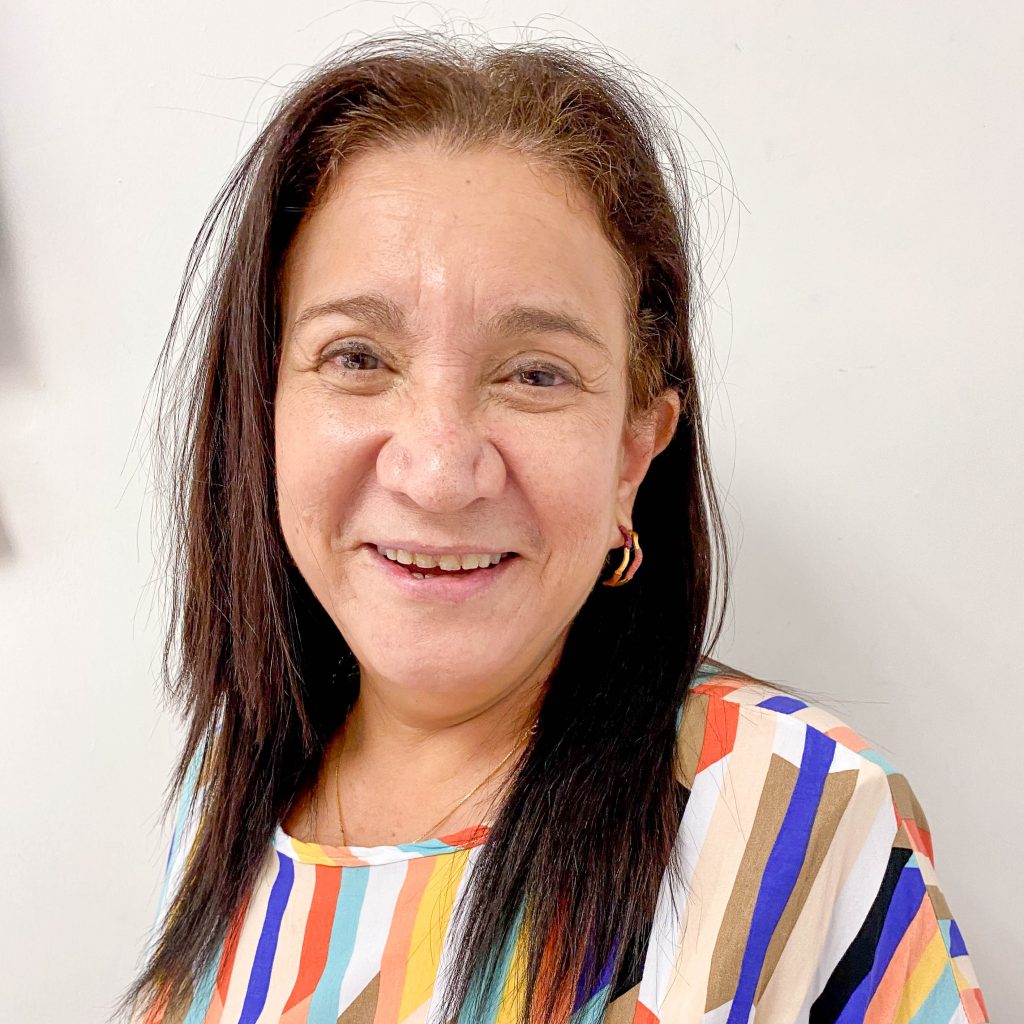 Master in Educational Management. Professor of Spanish and English.
Ninoska is a teaching professional with more than 35 years of experience working in all levels of school activity. During the development of her professional career she has served as primary teacher, secondary school English teacher, secondary school Spanish teacher, Deputy Principal and Principal primary schools, and State District Supervisor in primary and secondary schools; all positions obtained through the respective merits and opposition contests.
Also, in the last 3 years, she has been working in Hong Kong with different extra-curricular courses such as Cambridge Young Learners, Movers, Speaking Out Juniors and Teens (Phonics), Reading Support program for secondary school, Summer Camps and private English and Spanish tutoring. She is highly familiarised and experienced with teaching Spanish to students at all ages.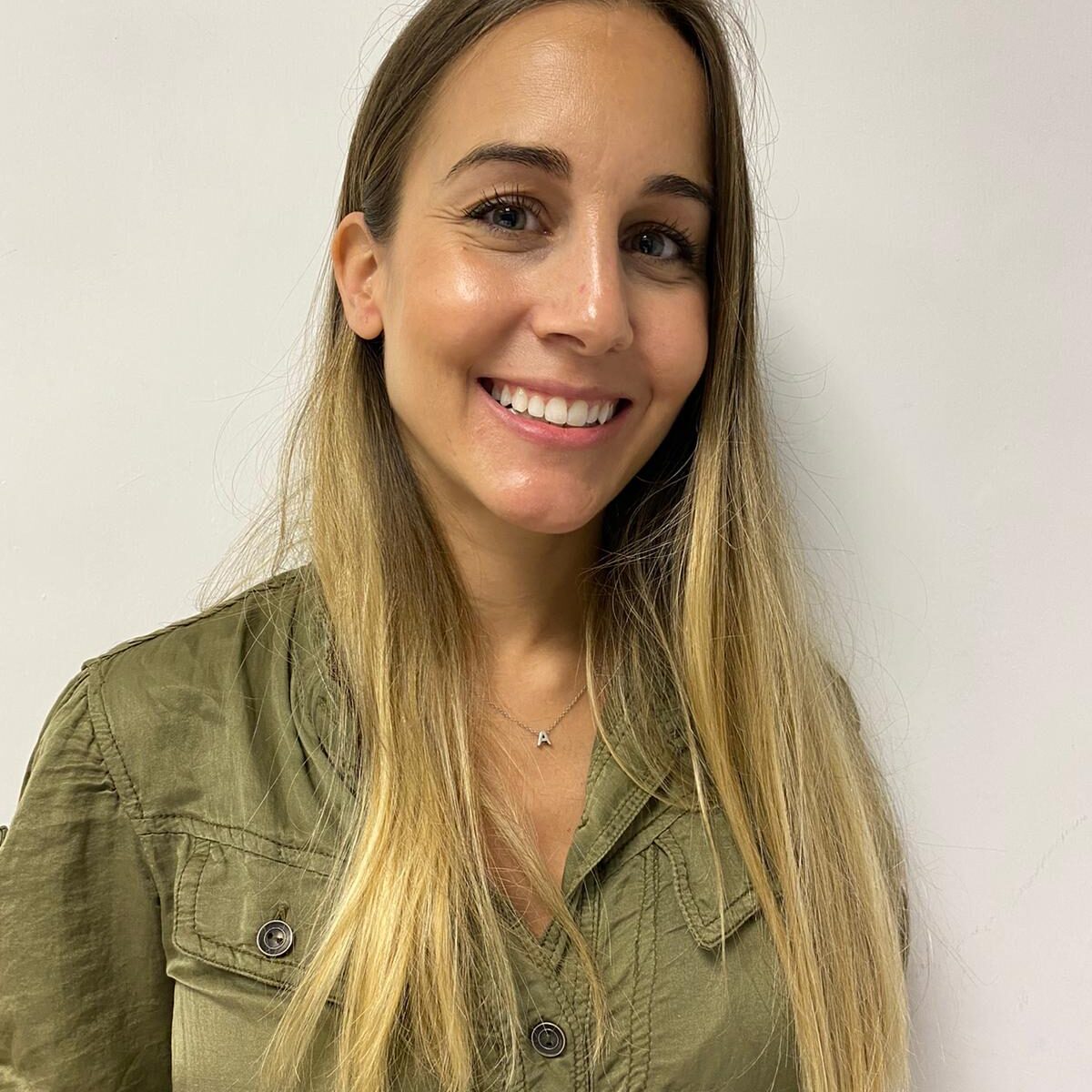 Alba holds a certificate as Spanish Teacher from International House, Sevilla, Spain. Specialised in voice over and presentation on Radio and Television in Spain, she graduated from Audiovisual Communication. Therefore she has a very dynamic and practical approach to teaching Spanish as a foreign language.
Since she truly believes that Spanish language is one of the richest in the world because of its pronunciation, complex grammar and rich vocabulary, her passion is sharing and teaching it. She is a very patient person. She has been living abroad in different countries and truly enjoys learning from other cultures, foods, and languages.
During her free time she enjoys doing yoga and cooking. So, be sure that she can teach you more than Spanish in her classroom.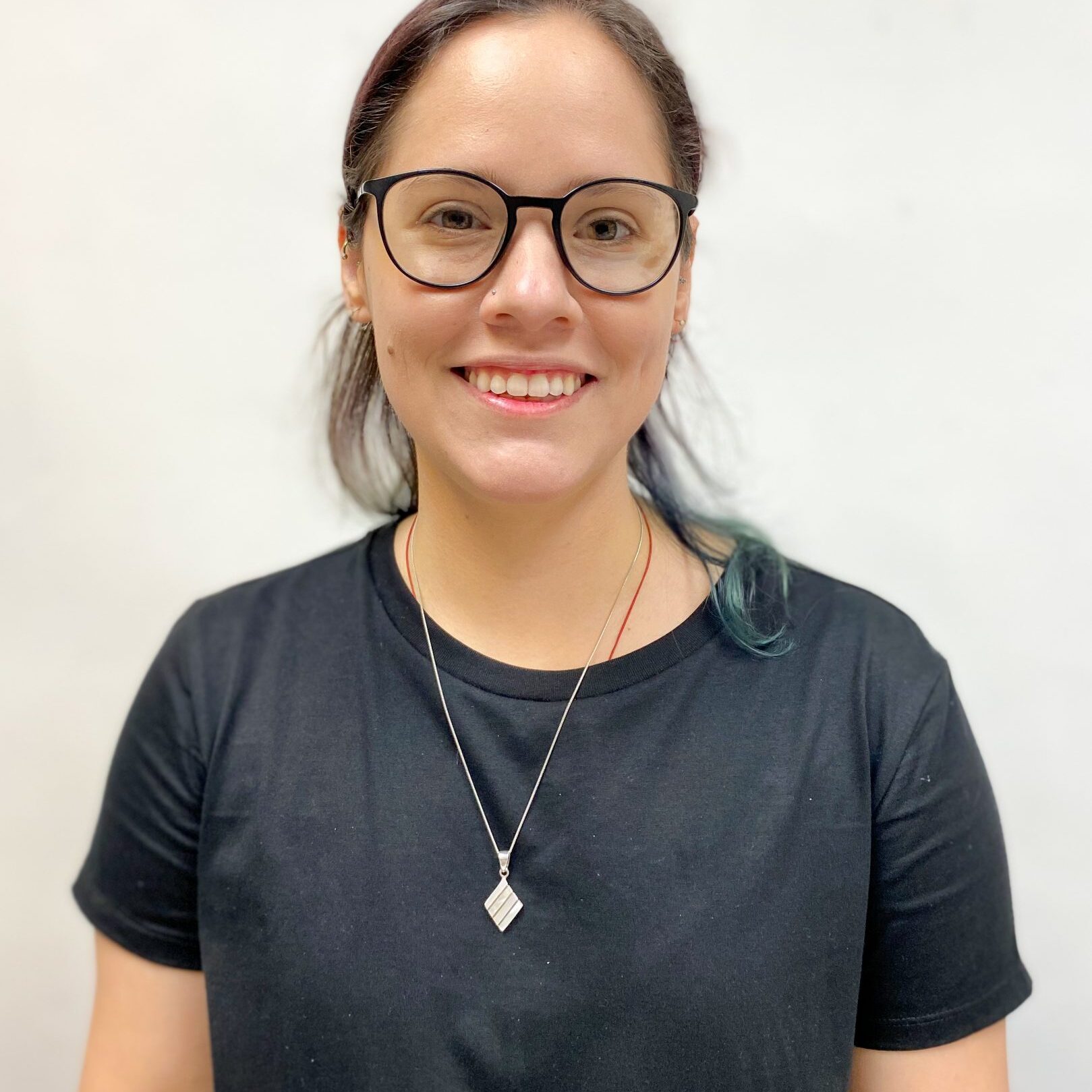 Doubraska is a Graphic Designer from Venezuela. During her undergraduate studies, she started teaching Spanish and English in local schools to children from ages 2 to 17, as well as tutoring teenagers and young adults privately.
After completing her Bachelor's degree and a certificate program in 3D animation, she became interested in languages and foreign cultures, and started a Master's in Applied Linguistics for Teaching Spanish and English as Foreign Languages. She has also continued her studies in history and the arts.
Experienced in IB, IGCSE and HKDSE preparation, she combines a fun approach with a serious interest in the development of her students, with strong attention to detail and customisation.
A lifelong music lover, her other interests include photography, open water swimming, and cooking.
Born and raised in Mexico City, Elena has been living in Hong Kong for a few years.
She has a degree in Communication and has worked for 20 years in the Film and TV industry in production and management.

Elena loves to explore and experience different areas and share knowledge. Hence she started to teach Spanish as a Foreign Language and share her culture with the world.
She loves working with children and teenagers focusing on the needs of each student.
Elena certified as a Teacher of Spanish as a Foreign Language ELE by Internacional House Seville, Spain.

She is creative, organized, cheerful, and committed to her work and teaching. She loves music and dance, and she is also a teacher of Salsa and Latin dance in Hong Kong.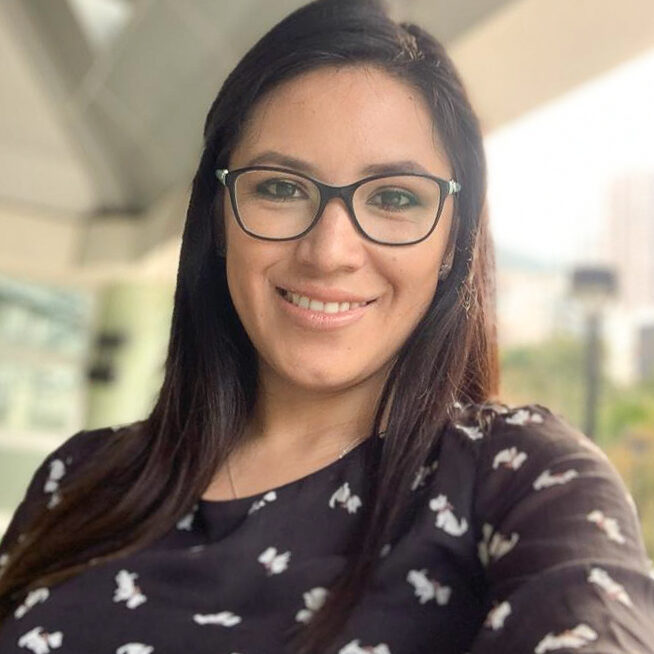 Alexandra holds a certificate in Teaching Spanish as Foreign Language by Instituto Cervantes. She is also a Finance Engineer, from Ecuador.
Alexandra is a highly organised, and well structured person. Teaching Spanish has become her way to share her culture and mentoring all sort of students from different backgrounds. She found her true devotion through teaching her native language.
She moved to Hong Kong in 2018 and has taught Spanish in several language centres, recognised schools, as well as through private tutoring. She has experienced in IB, DELE, IGCSE from children to adults combining fun and dynamic lessons.
Zuky is a proactive entrepreneur, she is characterized by being very creative, passionate and motivated with the projects that she proposes regardless of the language. She is determined and very punctual.
For more than three years, she has worked in international schools as a learning support assistant in special needs education.
Her emphasis is to work individually and in small groups of students adapting to the needs of each one, guiding them in the understanding of academic concepts in Spanish and so that they can meet their school requirements.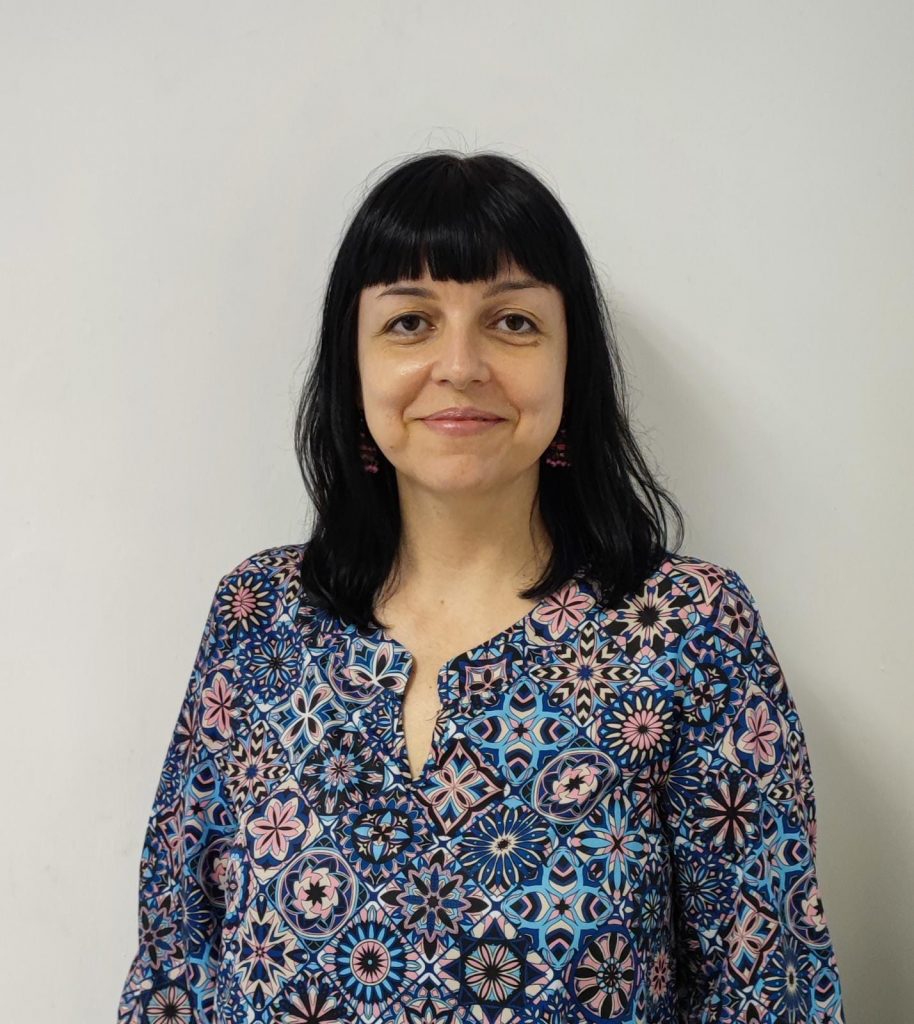 Laura is a native of Buenos Aires and was raised in Argentina and Ecuador. She has been living in Asia for over 22 years and she is aware of the differences between different cultures. She has experience helping many students pass their final assessments for Spanish courses taken in England and the US. She has also been teaching children and teenagers in one to one and group courses for the past twenty-two years, preparing them for the IB, GCSE, IGCSE, DELE or equivalent exams.
She has also completed the AS Level Language course offered by Cambridge University and regularly prepare students to pass this test. She is an accredited DELE (A1 to B2 levels) examiner, and she holds a certificate as Spanish Teacher as a Foreign Language ELE. In Hong Kong she has been teaching Spanish for the past twenty-two years, in private institutions, kindergarten, primary school, secondary school and at a university level. She also has worked teaching Spanish playgroups to babies, toddlers, and young children.
She is currently also a Spanish teacher at two universities in Hong Kong. And teaches a yoga group for her Lamma community for 8 years.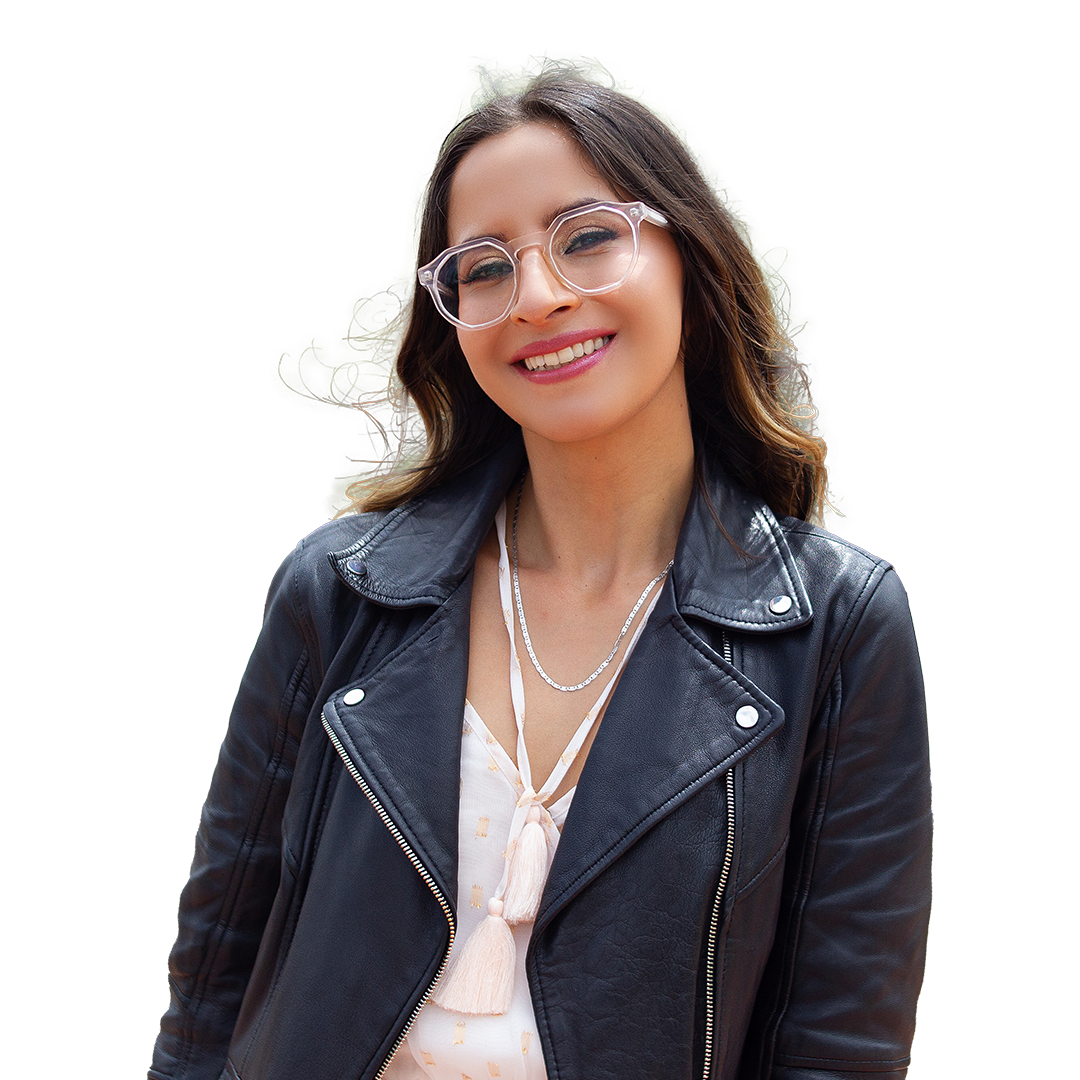 After finishing her Bachelor degree in Modern Languages from Xaverian University, she obtained her Diploma in Pedagogy and Didactics for the Teaching of Spanish as a Foreign Language from Instituto Caro y Cuervo. She became passionate about teaching Spanish and decided to continue her studies in the Spanish teaching. She took several ELE courses at Instituto Cervantes and International House. She holds a Master´s degree in Training of Teachers of Spanish as a Foreign Language from University of Barcelona.
Sofía was born in Bogotá, Colombia. She is organised, creative and very patient. She considers herself as a loving, committed and passionate teacher. She enjoys working with children, teenagers and adults. In her classes, she creates a pleasant learning environment that enables students to actively participate and enjoy their learning process to the fullest. She loves sharing her Colombian culture with students from around the world.
She has worked as a Preschool Language teacher in international schools in Bogotá. In addition, she has been working as an Online Spanish teacher and Language tutor in Language academies in London and Hong Kong since 2019.
Sofía has also gained experience at teaching Spanish for IGCSE, GCSE and IB exams. She is continuously helping her students achieve the best exam results using efficient teaching strategies and a wide variety of resources.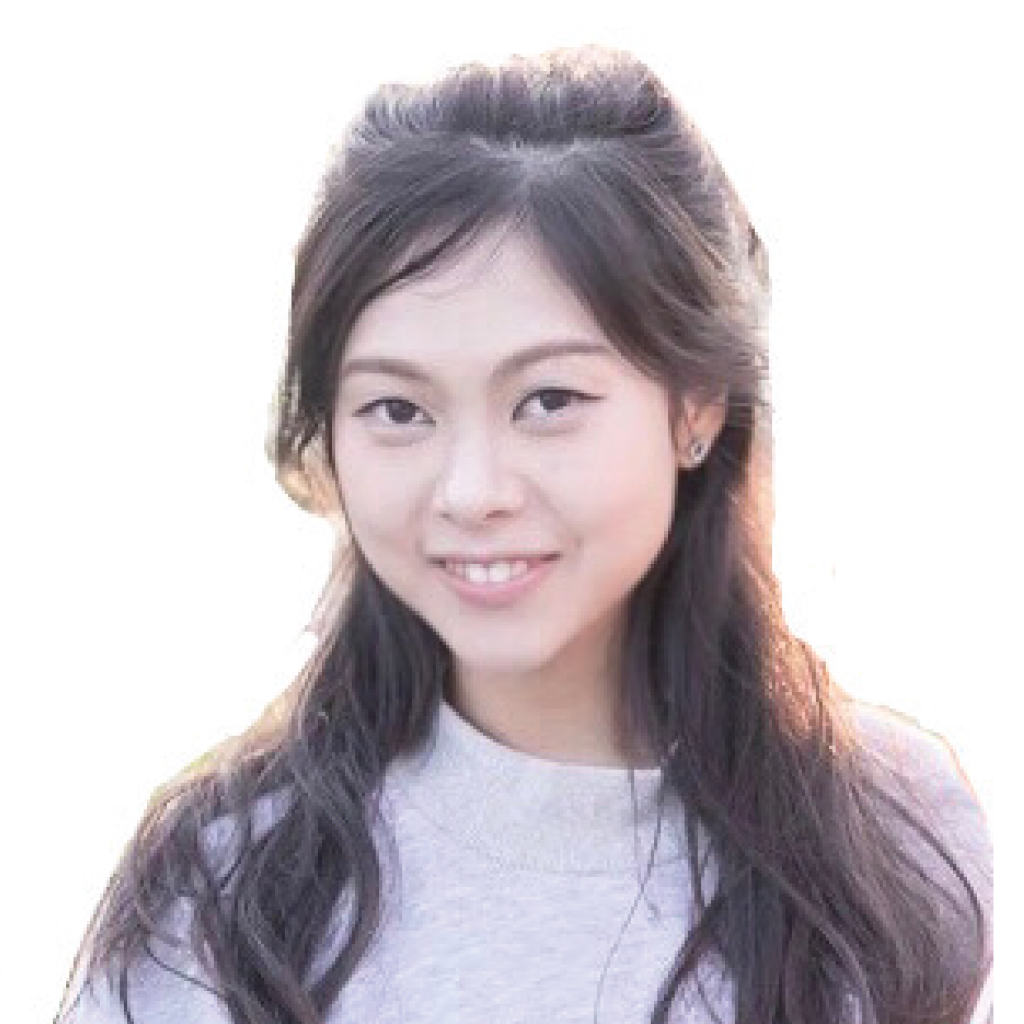 Graduated from the Hong Kong Polytechnic University, Cecilia got a Bachelor's Degree in English for business and professional communication.
Her studies have equipped her with the competence in communicating with people of different cultural backgrounds as well. This was also the reason why she started to learn Spanish.
She has also years of experience of working in the field of Human Resources and Administration.
Cecilia loves pursuing a quality life too. This motivated her to study aromatherapy. She is now a certified aromatherapist of International Federation of Aromatherapists (IFA).
Got questions? Send us a message!