Aged 18+
Looking for a new exciting language to learn? Spanish is a great skill to have as well as a fun language to learn!
GENERAL SPANISH COURSES
Are you a traveller who wants to explore more of the world? Are you a business person who wants to advance your career? Curious and excited about a new and amazing language and culture?
Spanish is definitely the skill to have!
Our Spanish courses for adults build up your confidence in Spanish no matter what your goal is
TEACHERS & SYLLABUS
We use the Communicative approach to make our lessons efficient, fun and motivating! From the very beginning and throughout all the levels, the lessons will be highly interactive.
All our teachers are highly qualified and have many years of experience teaching students. They also love teaching and meeting new people and provide a very friendly atmosphere
Our teaching approach will let you reach your goals in a fast and efficient way. Only 80 hours to pass DELE A1 level with outstanding results!
No matter what your goal with Spanish is, we will help you to achieve it.
DELE
DELE is the official Spanish exam recognized worldwide.
All our materials follow the standards established by the European Framework of Reference for Languages (CEFRL).
This means that our students are able to achieve outstanding qualifications in the official Spanish exam (DELE).
DELE has 6 levels: A1, A2, B1, B2, C1, C2. We offer courses for all of them. Our teachers are official examiners and have experience examining in Hong Kong.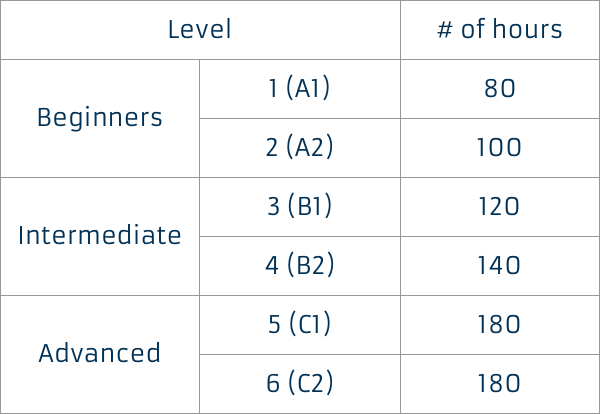 OVERVIEW
Can't make it on these dates or time? Need a more flexible schedule? Don't worry! We also offer private classes at an affordable rate. Call us or follow the Private Classes page for more details.
Book your free trial & other enquiries
Places are limited and are allocated on a first-come, first-serve basis. You can enroll by:
Call us on +852 6899 5497
Email us at info@thespanishacademy.hk
Fill out the form below, and we'll get back to you!