GAME OF THRONES Spanish Locations
We all know Spain has an amazing language and lifestyle. But did you know that there are a lot GAME OF THRONES Spanish Locations? Indeed, many of the famous TV series shots take place in Spain! Girona and Sevilla are some of the amazing places featured in our favourite TV show!
Do you love Game of Thrones? Are you a Spanish language and lifestyle lover? Planning to visit Spain soon? We have the perfect plan for you! Here we will show you the top Spanish destinations featured in GoT.
Find below Game of Thrones' Spanish locations by region:
*** If you haven't watched seasons 1 to 7, be careful with minor spoilers below***
ANDALUCÍA
SEVILLA
On the first hand, The majority of Dorne scenes took place in Sevilla, specially in season 5. The most important location in Sevilla is Real Alcázar, featuring House Martell. Los Baños de María de Padilla and the Ambassador's Hall hosted a few famous scenes.
On the other hand, Osuna is a town 80 km away from Sevilla. In its Plaza de Toros they filmed the biggest fighting pit of Mereen.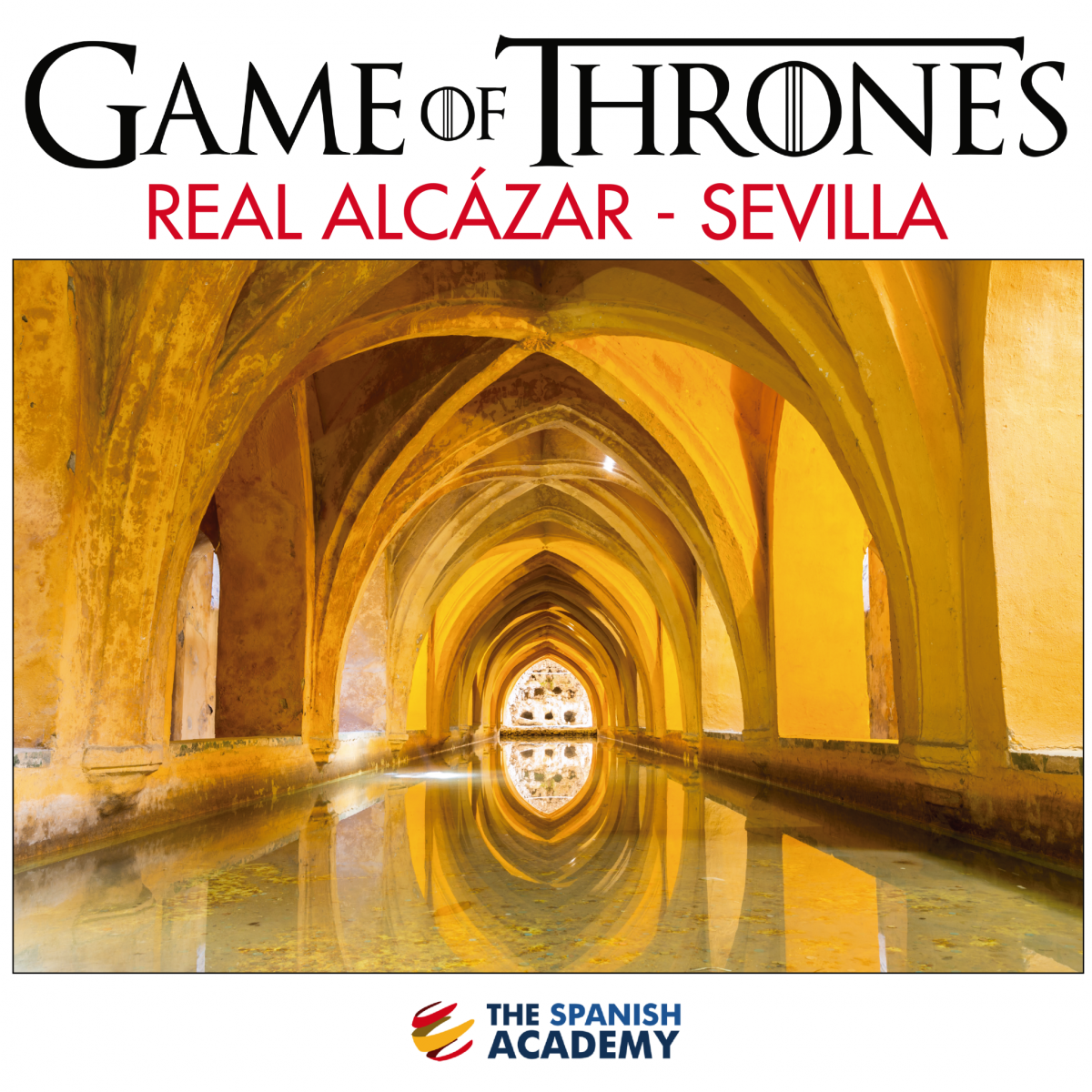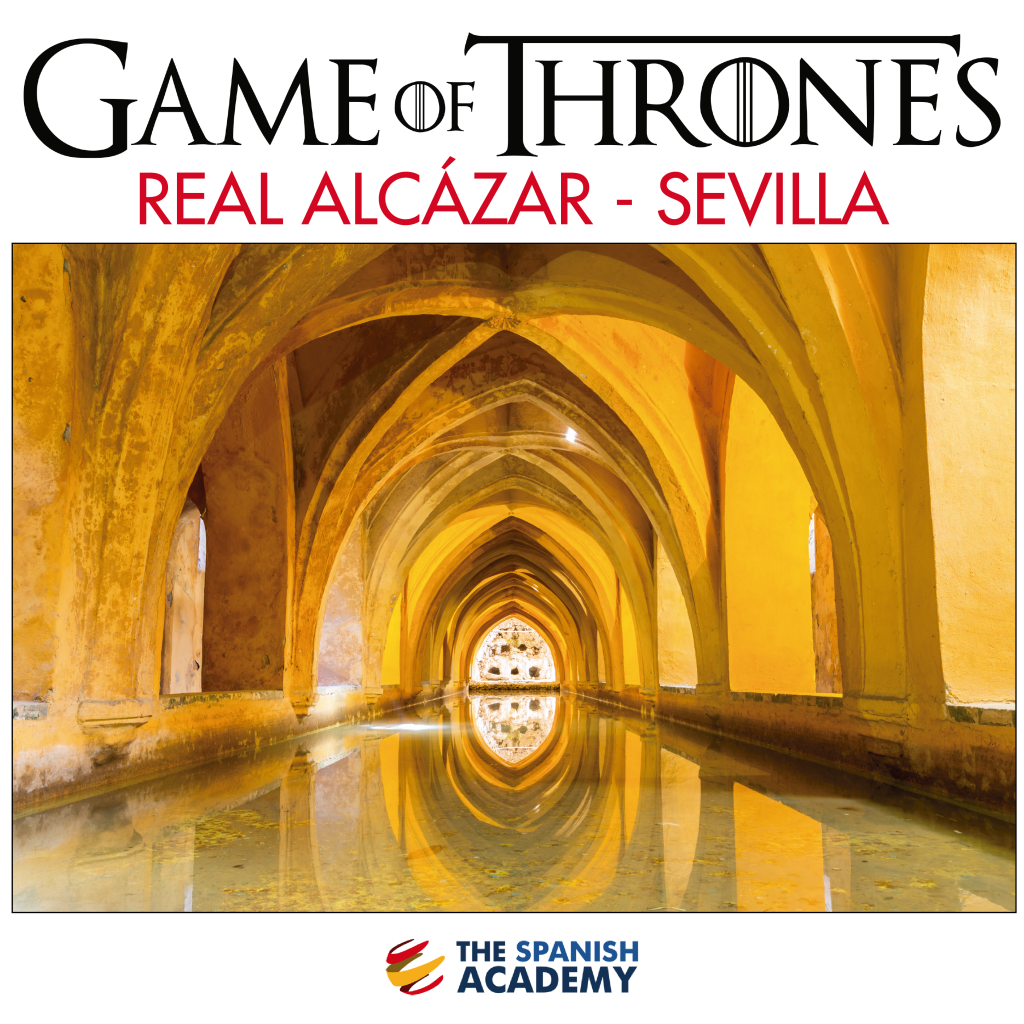 CÓRDOBA
Tyrion and Varys were heading to City of Volantis through El Puente Romano of Córdoba (The Roman Bridge of Córdoba). As an interesting fact, they shot these scenes in studio, and they added the bridge during the post edit.
Furthermore, near Córdoba (30km away), we can find the Castillo Almodóvar del Río. This amazing castle features the ancestral home of the House Tyrell in season 7.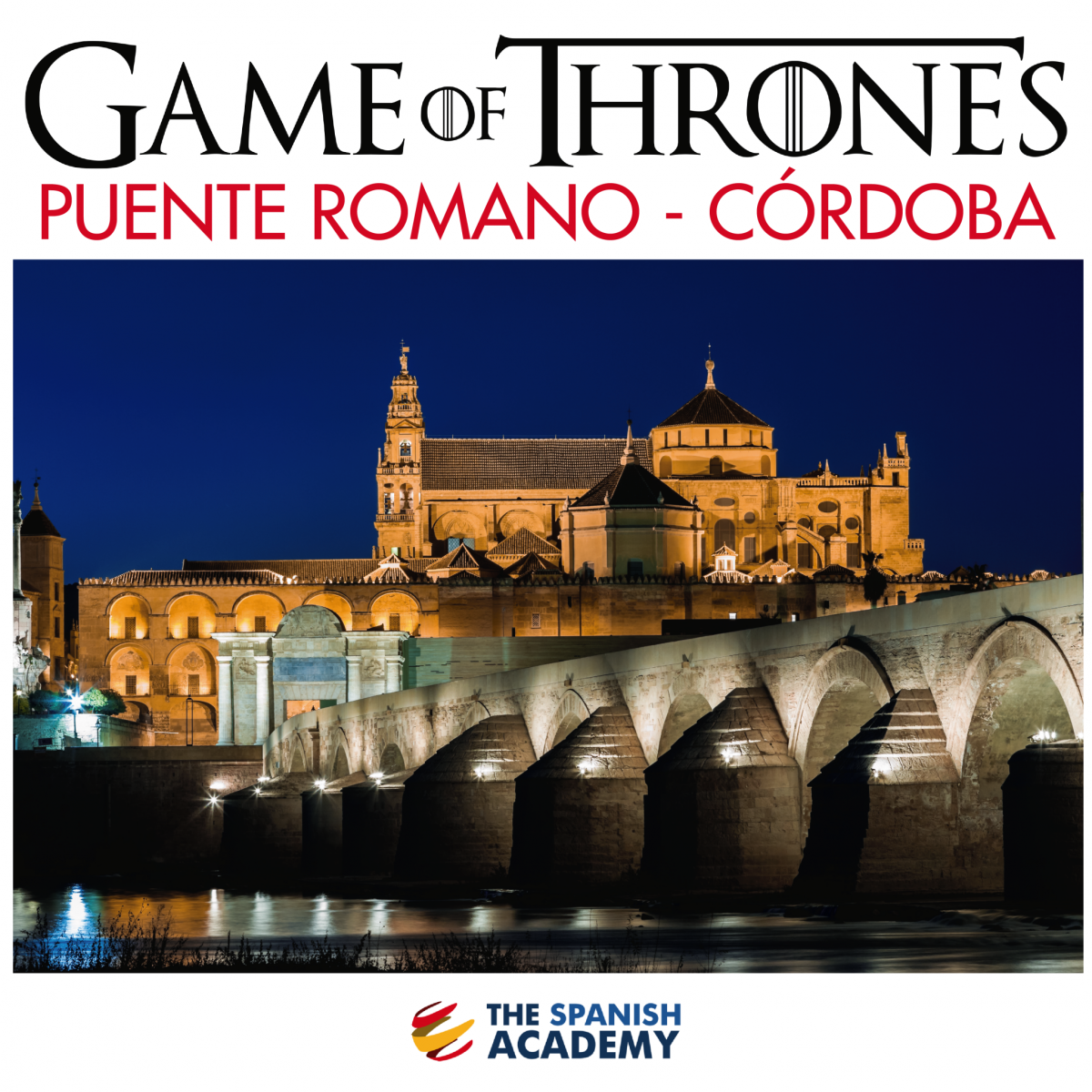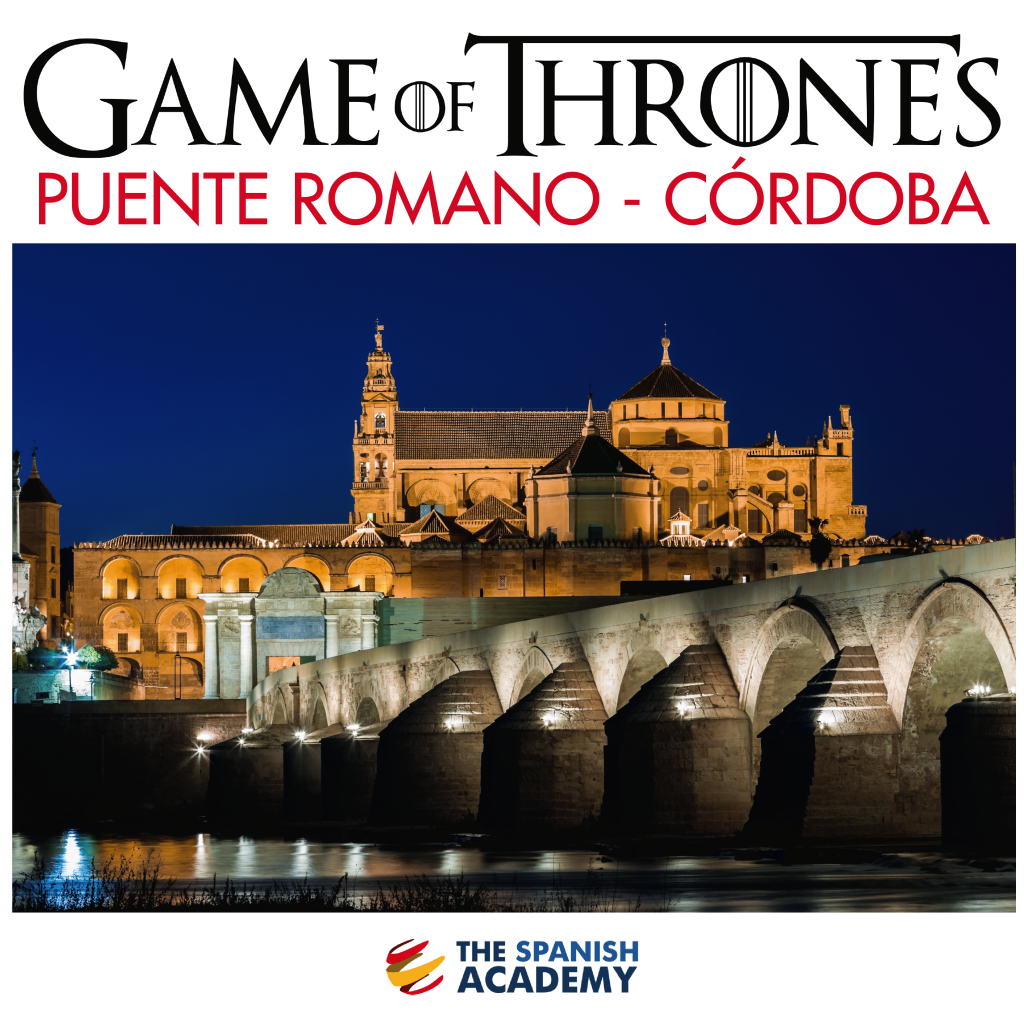 EXTREMADURA
CÁCERES
Cáceres did not show up until season 7. The Game of Thrones team shot in two amazing places in Cáceres: The Old Town and Castillo de Trujillo.
Since, the Old Town of Cáceres has amazing narrow streets, moorish castle walls and old houses it matched perfectly for King's Landing in season 7.
Besides, Castillo de Trujillo is about 40 minutes away from Cáceres. This amazing castle doubled for Casterly Rock when the "Unsullied" attacked it.

CASTILLA – LA MANCHA
GUADALAJARA
Campillo de Dueñas is a municipality located in the province of Guadalajara.
Its 12th century Castillo de Zafra, featured the Tower of Joy, in the Red Mountains of Dorne. This scene was very famous, since it was when Bran had a vision into Ned Stark's past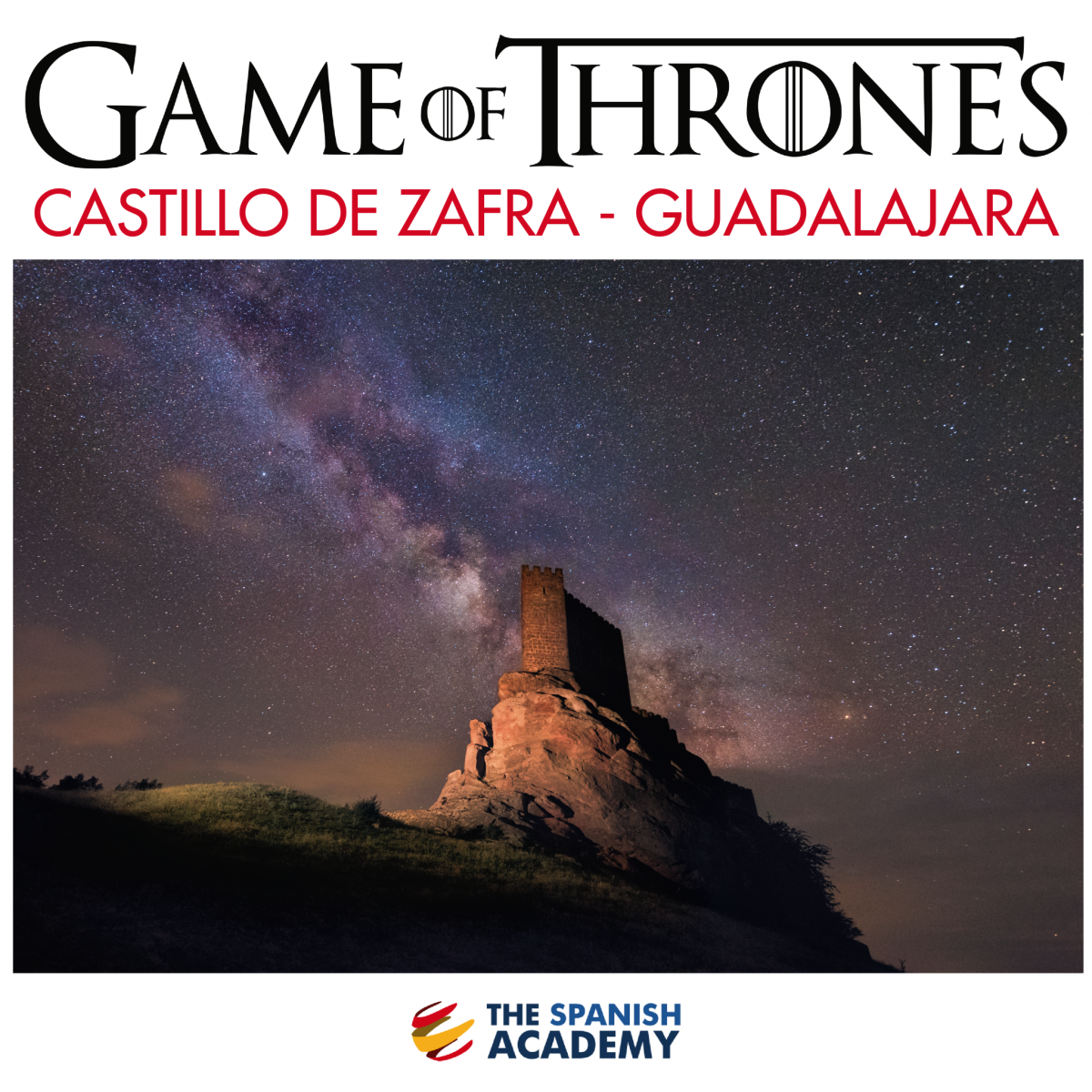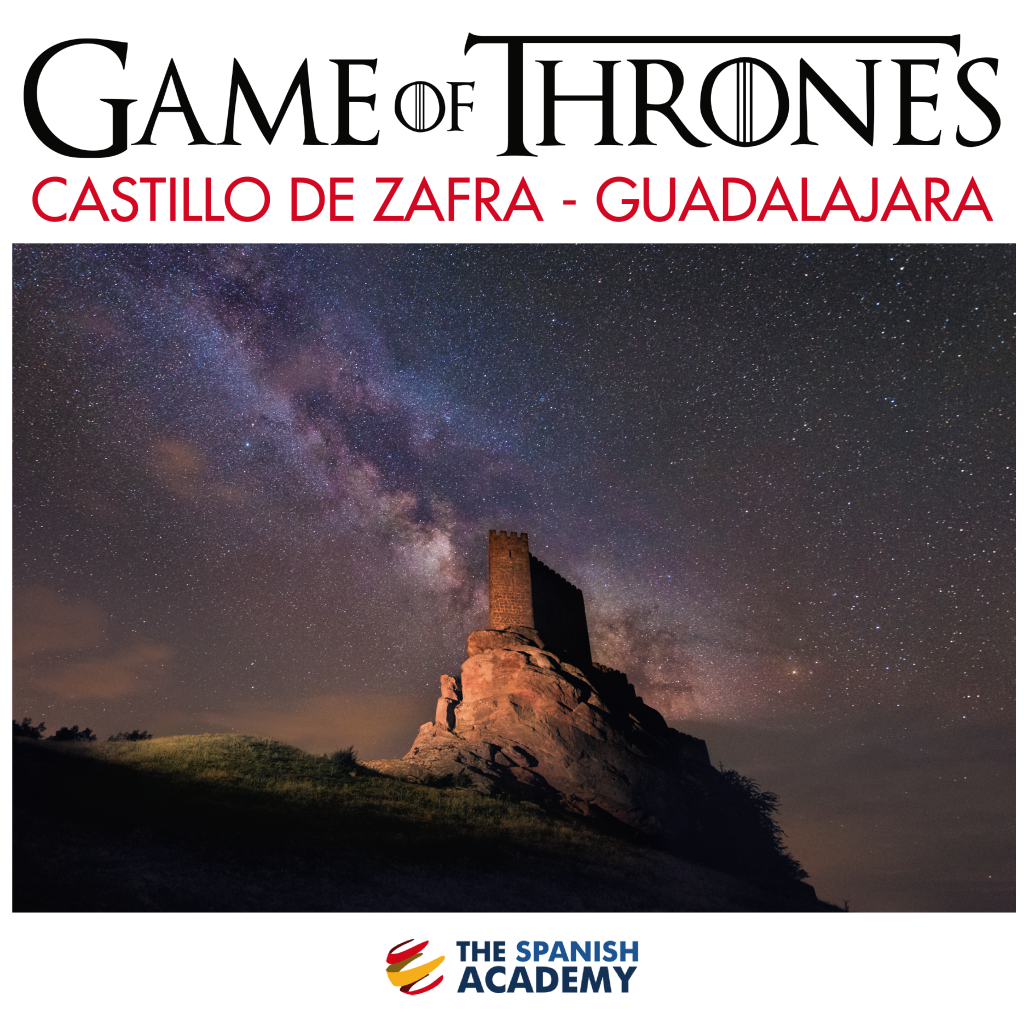 VALENCIA
CASTELLÓN
Peñíscola is a very popular tourist destination in the province of Castellón, Valencia.
Most of the scenes in Mereen were shot in Peñíscola. Calle Mayor de Castellón, Parque de la Artillería and Portal Fosc, are some of the spots where Tyrion, Varys and Grey Worm had important roles.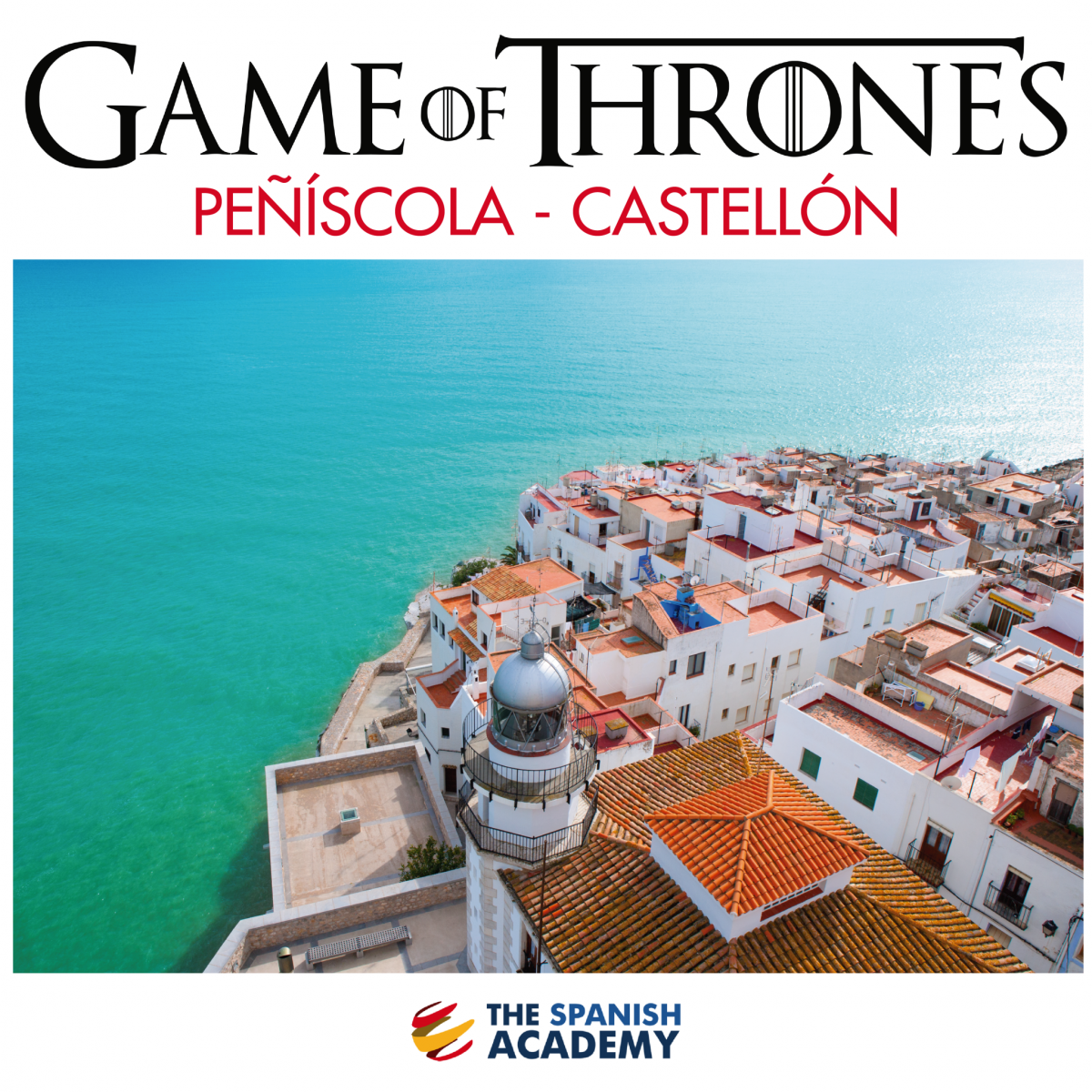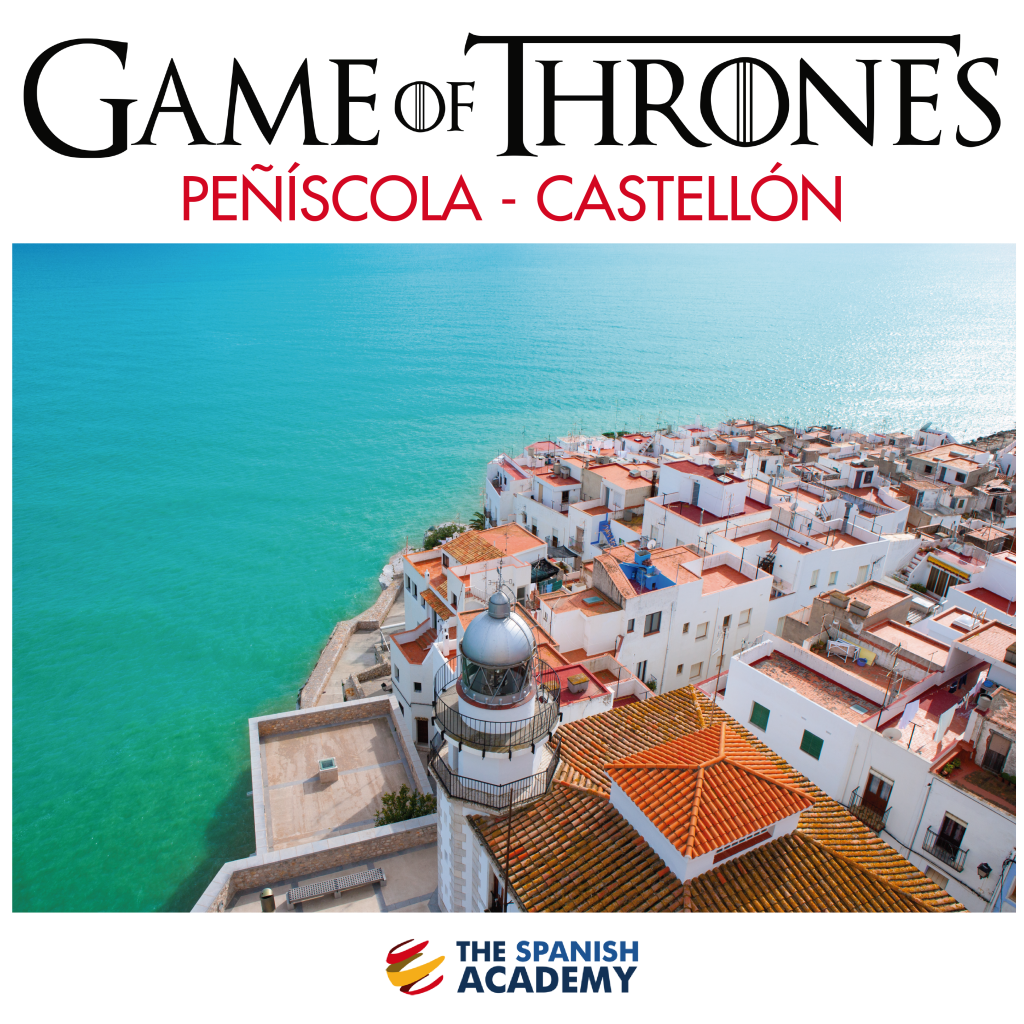 PAÍS VASCO
SAN JUAN DE GAZTELUGATXE and ZUMAIA
Probably San Juan de Gaztelugatxe is one of the most iconic Game of Thrones Locations in Spain. It doubled as Dragonstone, where Daenerys was born. The bridge connecting the mainland and the peninsula was perfect for a couple of scenes in Season 7. For example Jon, Davos and Tyrion going to meet Daenerys.
Interesting fact is that there is no castle at the top, but a small church.
Itzurun beach in Zumaia also showed up for the Dragonstone beach scenes.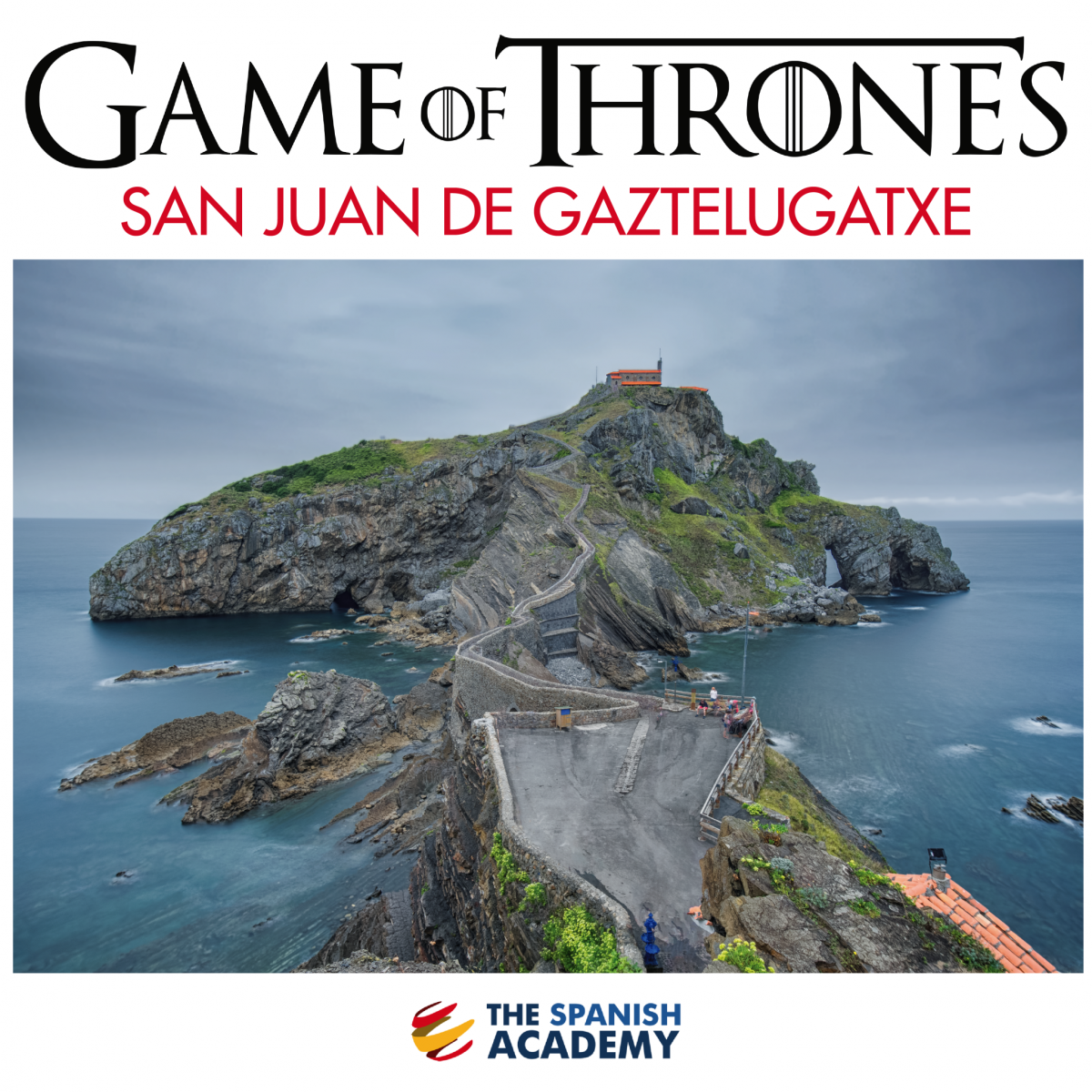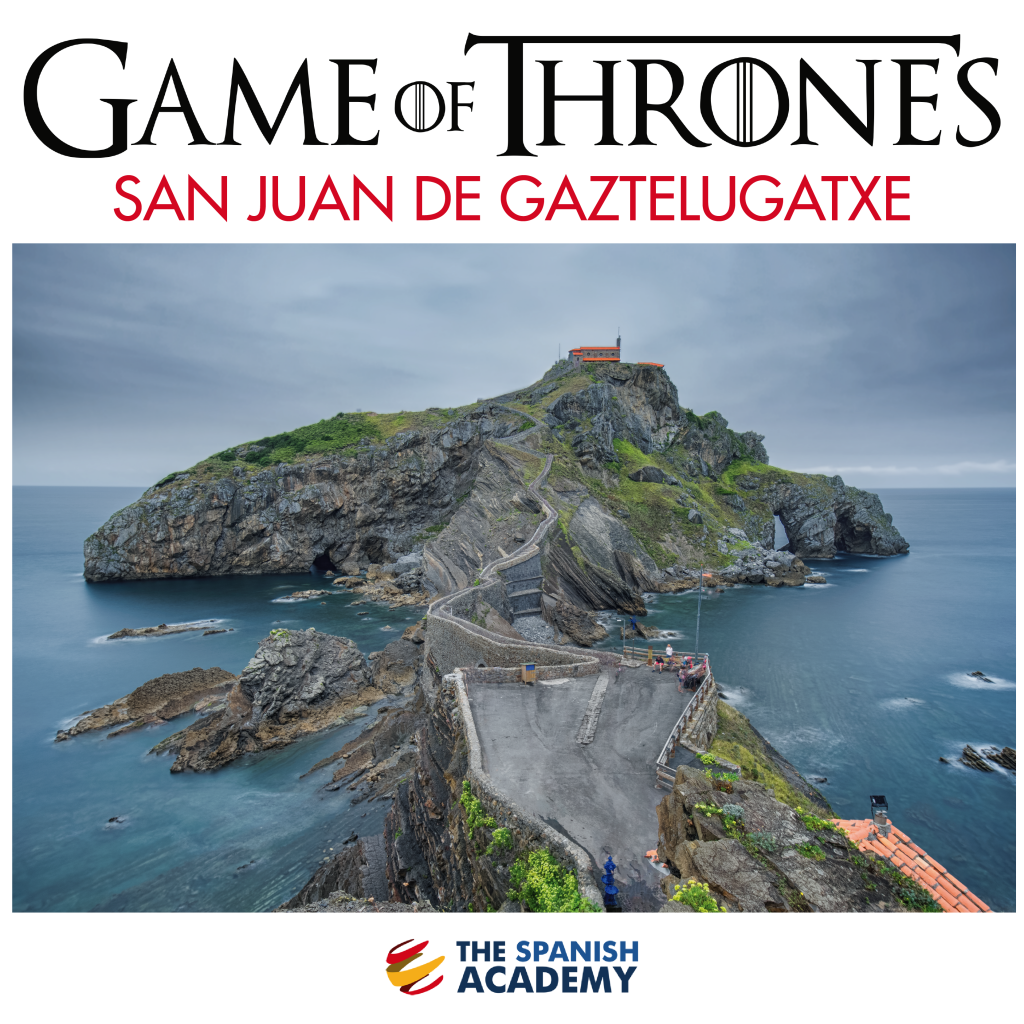 NAVARRA
BARDENAS REALES
Bardenas reales is a semi-desert natural region of around 42,000 hectares in southeast of Navarra. This amazing natural place is the Dothraki sea in the TV show, where Daenerys met the Dothraki.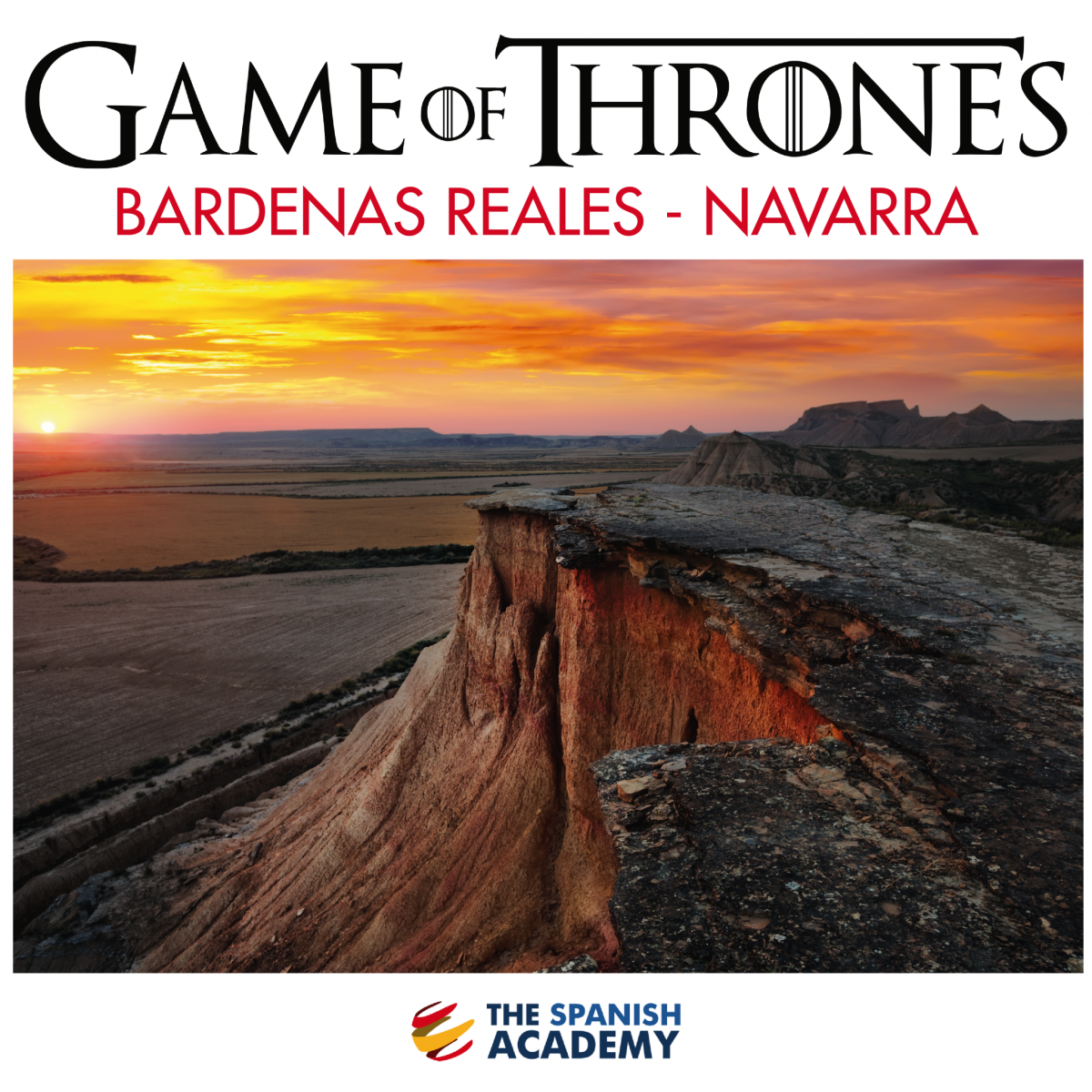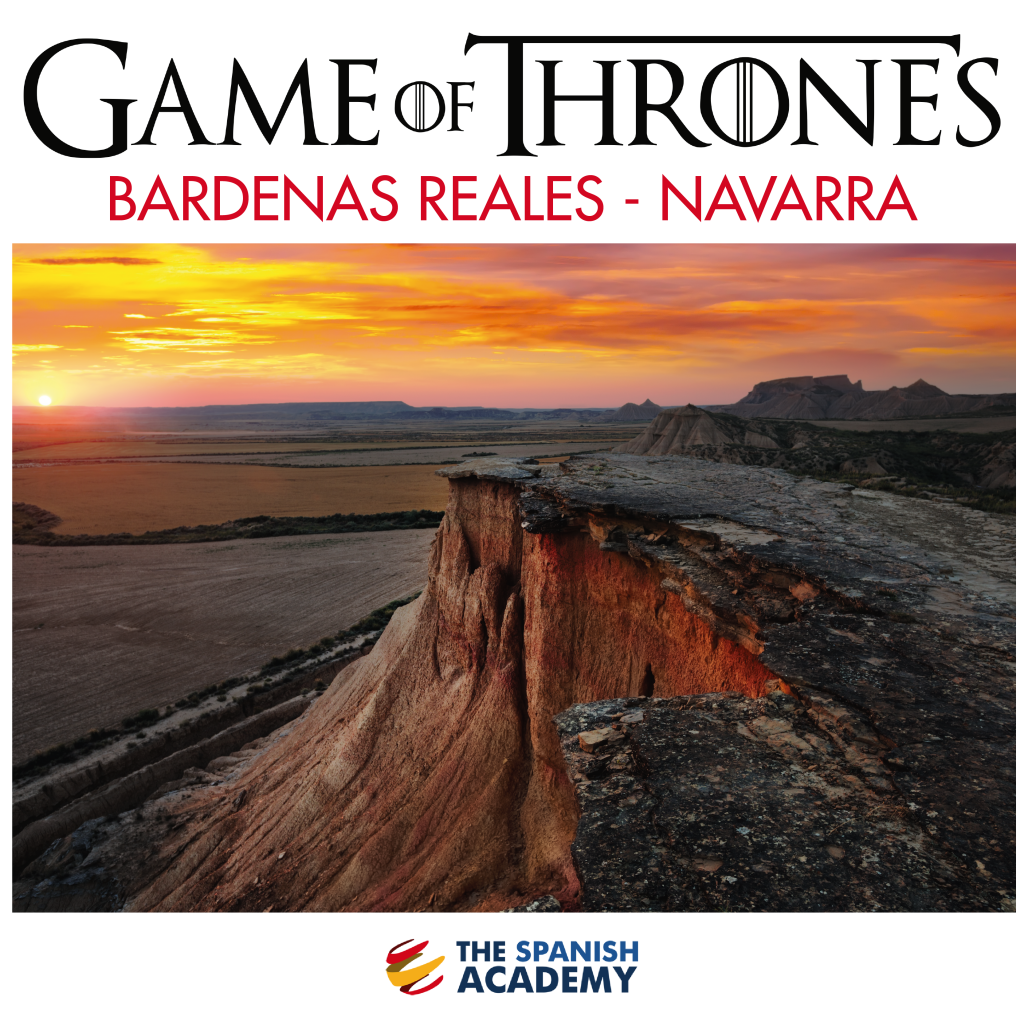 CATALUÑA
GIRONA
Firstly, from season 6, Girona replaced Sibenik and Dubrovnik. The Catalan city has a few GAME OF THRONES Spanish Locations. Located 100 km from Barcelona, was used for filming Braavos and a scene in King's Landing.
Arya was begging blind around the streets of Girona when the waif attacked her.
Aditionally, Plaça dels Jurats was used when Arya was watching a theater show about the Lannisters.
Likewise, The Catedral of Santa María de Girona was used as the exterior of the Sept of Baelor in King's Landing.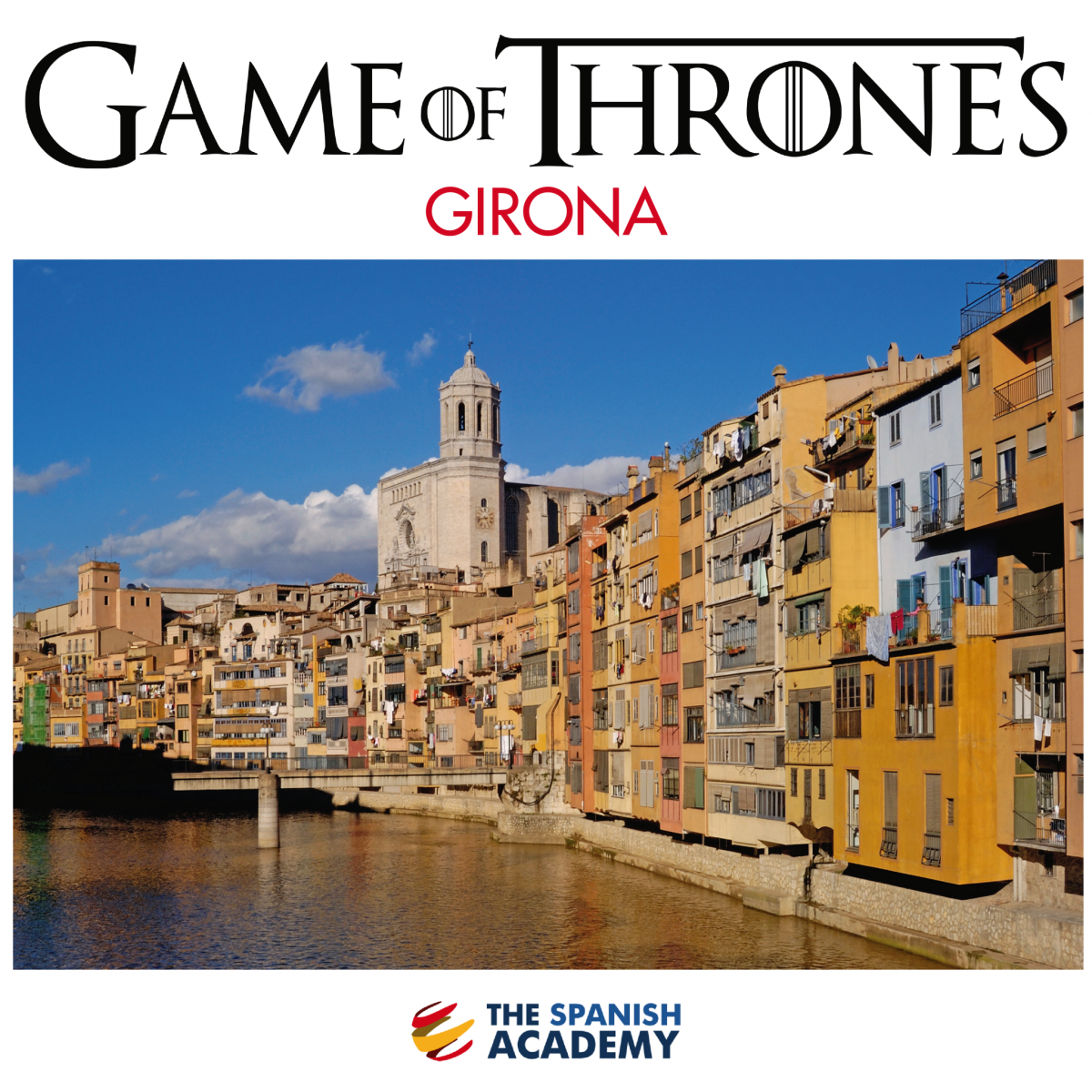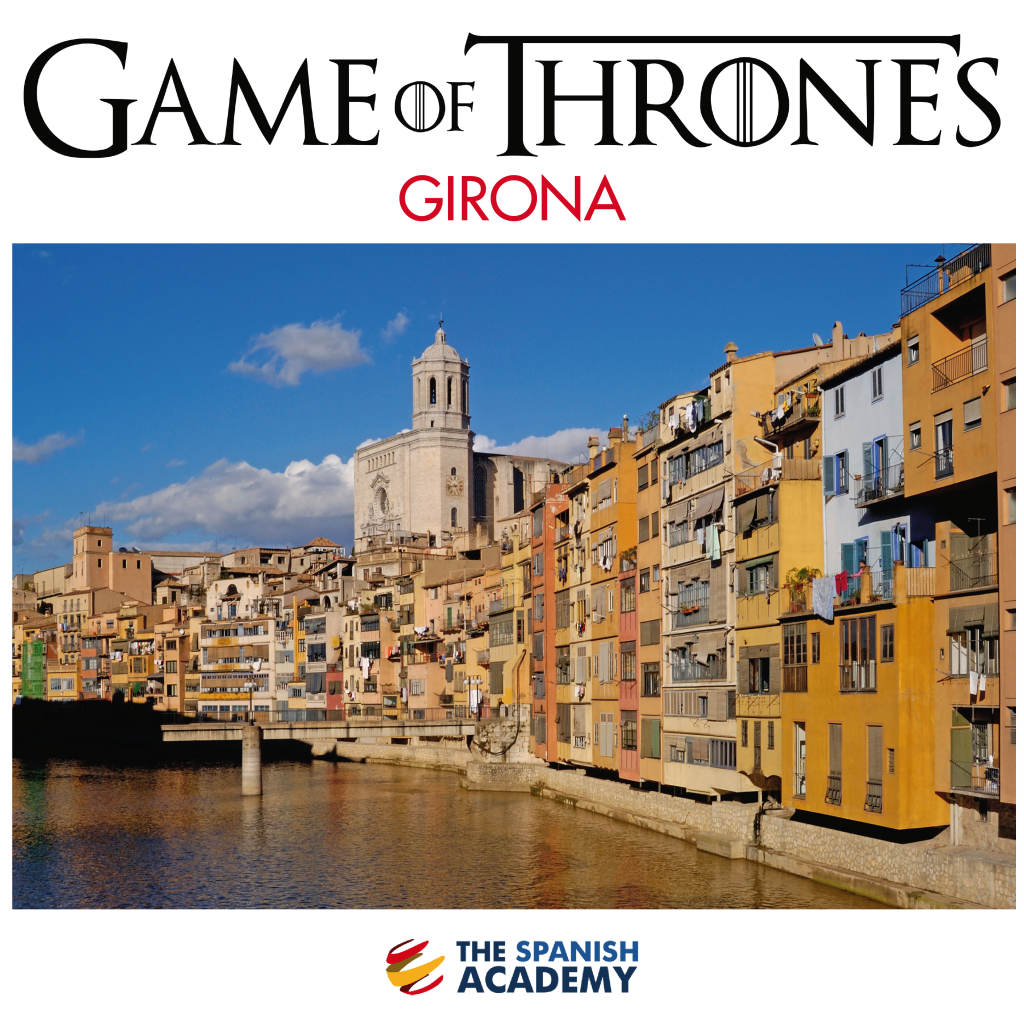 TO SUM UP
These are The Spanish Academy's picks of Game of Thrones spots in Spain. Of course, there are many more. Feel free to ask us!
Spain has amazing landscapes, architecture and weather. Hence it was perfect for filming for many movies, documentaries and TV shows such as Game of Thrones.
From The Spanish Academy, we are glad to spread our language, culture and lifestyle. Hence, we are really happy that Game of Thrones has been a good excuse for many people to visit our amazing country.
Moreover, If you want to learn more about our language, tradition, food, or you are planning to travel to Spain, feel free to contact us! We keep organizing Spanish for travelers courses and cultural events. Check our traveler courses here.

Last but not least, If you liked this post, feel free to like our facebook and follow us on instagram! You will learn many cultural curiosities, read some Spanish jokes, and learn our amazing language!

MUCHAS GRACIAS!
more info about game of thrones -> visit the official page here