Learn Spanish in Hong Kong
If you live in Hong Kong and you want to learn Spanish, in this post, you will find the best and most efficient ways to do it.
In today's competitive world, when understanding Chinese and English has become a commodity, learning Spanish may set you apart in your future profession or offer new options for your child.
Spanish is booming in Hong Kong, that is a fact. You can read why and how Spanish is developing so fast in Hong Kong in our previous article.
If your Spanish only goes as far as "una paella por favor" or "Hola, ¿Cómo estás?" it's time to step it up a notch.
Spanish is the official language of 21 nations, so it'll come in useful everywhere you go, whether you're sunbathing in Spain, eating your way through Peru, or closing a business deal in Chile. Plus, knowing a foreign language is a wonderful way to stand out on a resume.
We understand exactly what you're thinking! They believe the ideal time to learn a language is when you're a child since our brains absorb information like sponges at that age. But it's never too late, and compared to many other languages, learning Spanish is very simple. Do you want to give it a shot? Here are several ways you can learn it in Hong Kong.
TOP 5 WAYS TO LEARN SPANISH IN HONG KONG
1. Learn Spanish at The Spanish Academy Hong Kong
Being the best rated Spanish school in Hong Kong in both Google and Facebook, makes The Spanish Academy a no brainer!
Here are some of its most important characteristics:
Almost 10 years of experience teaching Spanish in Hong Kong
Founded by Spanish teachers.
Fast and efficient learning.
All the teachers at The Spanish Academy are native, experienced in teaching non-native speakers, qualified as ELE teachers and passionate about languages and teaching Spanish!
Small groups (7 students max)
Unbeatable location in Hong Kong, 5 minutes from Wan Chai Station and 7 minutes from Admiralty Station
It does not matter why you want to learn Spanish, at The Spanish Academy you will find different courses for all ages, levels and purposes!
✉️ info@thespanishacademy.hk
📍 Suite 701, Keen Hung Bldg 80 Queen's Road East Wan Chai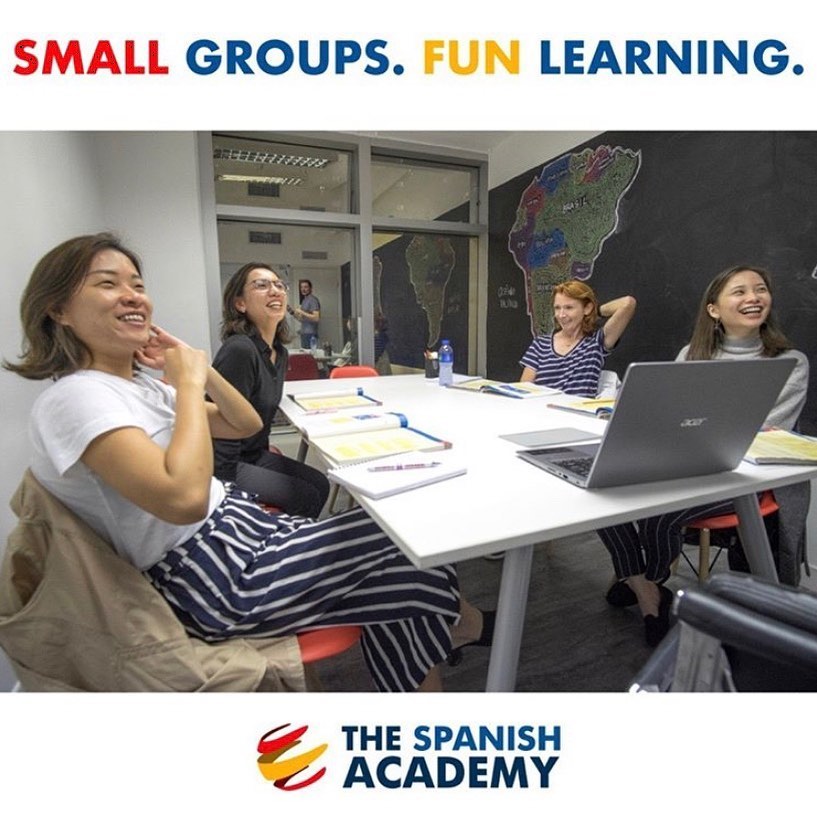 2. Private Spanish Tutors
Another option is to get a private Spanish tutor. This option used to be very trendy a few years ago when there were not many high quality courses available in Hong Kong.
This option has some pros and cons if we compare it to a Spanish school like The Spanish Academy.
PROS
Private tutors may have more flexible timetables.
Normally you can play lesson by lesson.
CONS
Most of the private tutors are just native, but not qualified and experienced teachers.
Tutors do not have a physical place to do the class so the only option is at your place or online. Schools like The Spanish Academy offer all the options.
There is no formal syllabus, and the resources such as books and class materials are very limited.
3. Duolingo
Some people have no time for formal lessons, and prefer to make the most of their commuting time, work breaks or even learning some Spanish lying down on the sofa.
Duolingo is a language-learning platform that comprises a website, an app, and a digital language competency assessment exam. The language-learning website and app provide multiple distinct language courses in more than 30 languages.. Over 300 million people have downloaded the app throughout the world.
The purpose of Duolingo may be stated in three words: customized education, entertaining learning, and universal accessibility.
We would not recommend it as the only source of learning Spanish, but it is a good way to practice what you learn in class and to grow your vocabulary.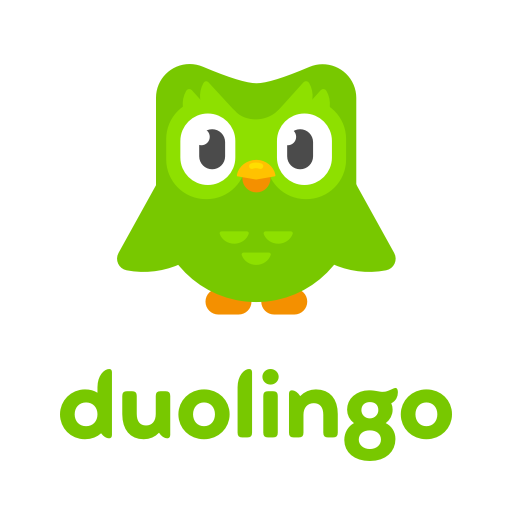 4. Netflix and Youtube
Another option for those who cannot take formal Spanish classes, is through Netflix and YouTube.
Netflix provides a huge range of series, shows and movies in Spanish, some of which have been in the top 5 most watched in Hong Kong, such as Moneyheist or Narcos.
This is an amazing way to watch the most exciting show and at the same time practice your language skills.
On YouTube there are hundred of Spanish learning channels. Our favorite ones are Spanish with Vicente, and Dreaming Spanish.
Spanish with Vicente is perfect to prepare for your DELE exams or to get some grammar explanations. Dreaming Spanish, on the other hand, is based on comprehensible input, having tons of story telling videos.
If you watch Netflix on your computer, we recommend you an amazing plugin for google chrome called Language Reactor. When streaming movies and series on the Netflix website, this plugin provides dual language subtitles, a popup dictionary, precise video playback controls, and many more features!
5. Language Exchange groups
In order to learn Spanish, you have to study but you also have to practice. While Netflix and YouTube are great sources of content, you may also want to practice your oral language.
Hong Kong is an international hub with tons of people from everywhere. This makes it easy to find Spanish speakers with whom you can practice, and maybe teach them your mother tongue.
A great way to find people to do this is through meetup and Facebook groups.
The best option is the Spanish Language Exchange (Hong Kong) group on Facebook. In this group you will find a lot of people who want to learn Spanish in Hong Kong, and a lot of Spanish speakers who want to learn other languages in exchange.
You can find your language exchange partner there as hundreds of people did. And hopefully, there will be some organized events once the restrictions are over!
---
We hope we helped you a bit with your Spanish learning path, and do not hesitate on contacting us through our different channels.
¡¡¡Mucha suerte!!! ¡¡¡Hasta el próximo post!!!