Do you dare to run in front of the bulls? Scroll down to learn about this famous Spanish fiesta.

When the "chupinazo" explodes, Pamplona becomes an explosion of life. The crowds congregate in front of the Town Hall in order to witness the firing of a rocket, which marks the beginning of this fiesta. Thousands of people from all over the world flood this city in northern Spain from July 7 to 14. The streets are full of joy and transform into white and red, the official colors of the "fiesta".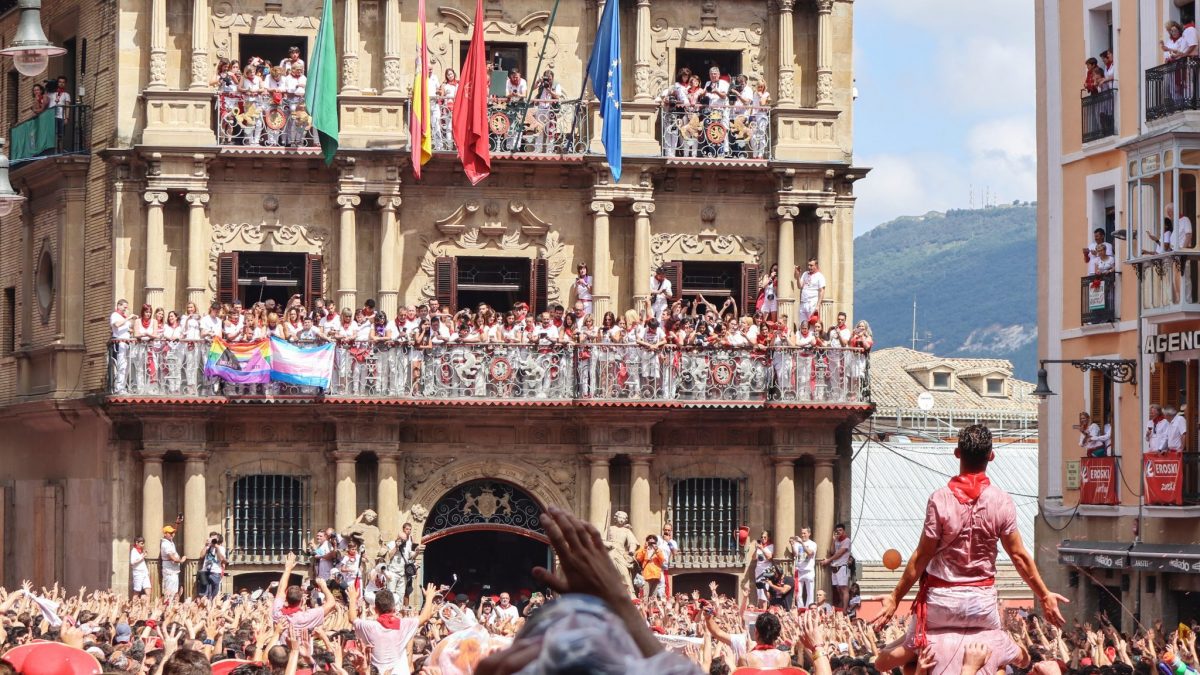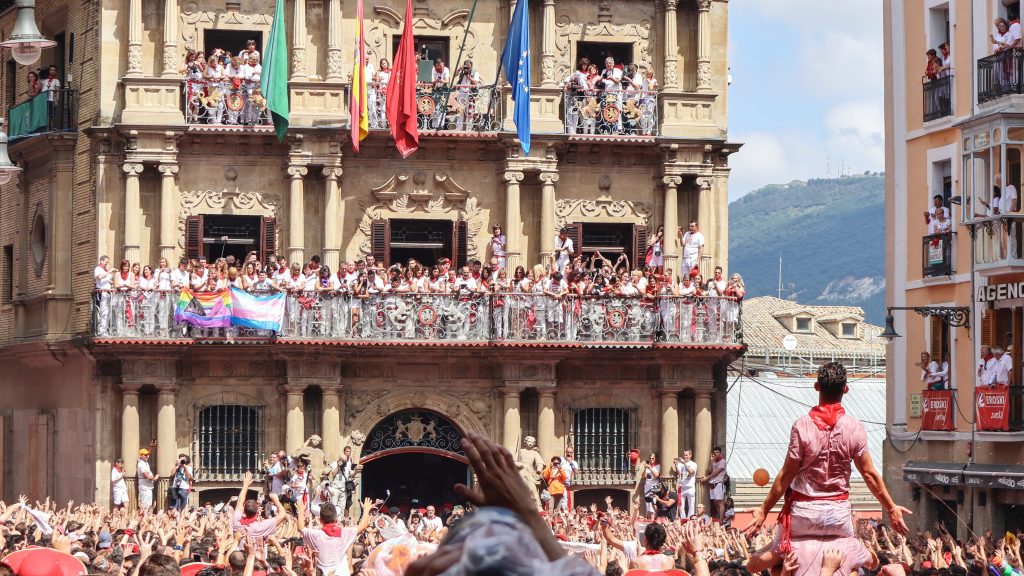 What is it about?
In the mornings, everyone holds their breath because the most expected hour arrives, the time of the "encierro". This Spanish tradition is the most famous race with bulls in the world: 875 meters in front of animals of more than six hundred kilos and horns sharp as knives. Bulls run through several streets of the old town of Pamplona ​​until they reach the bullring. They do so every day during the San Fermin fiestas, at 8 in the morning. The running of the bulls lasts between 2 and 3 minutes.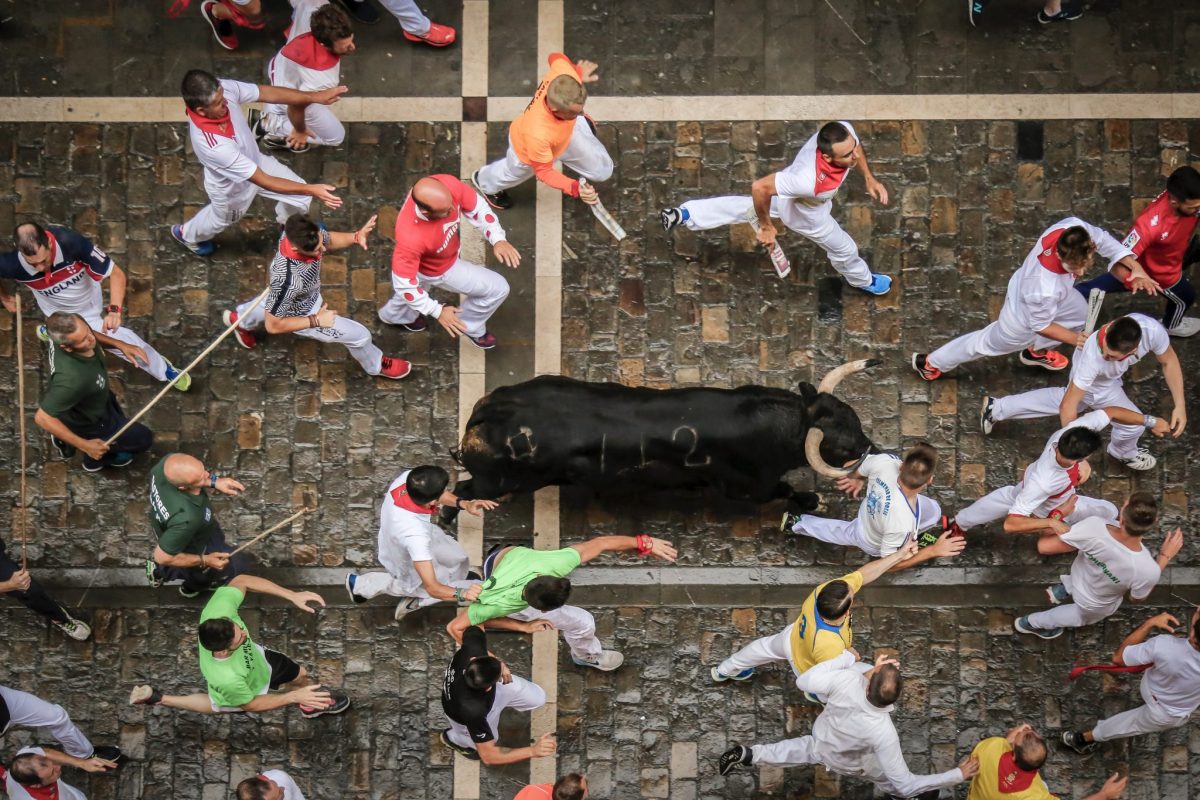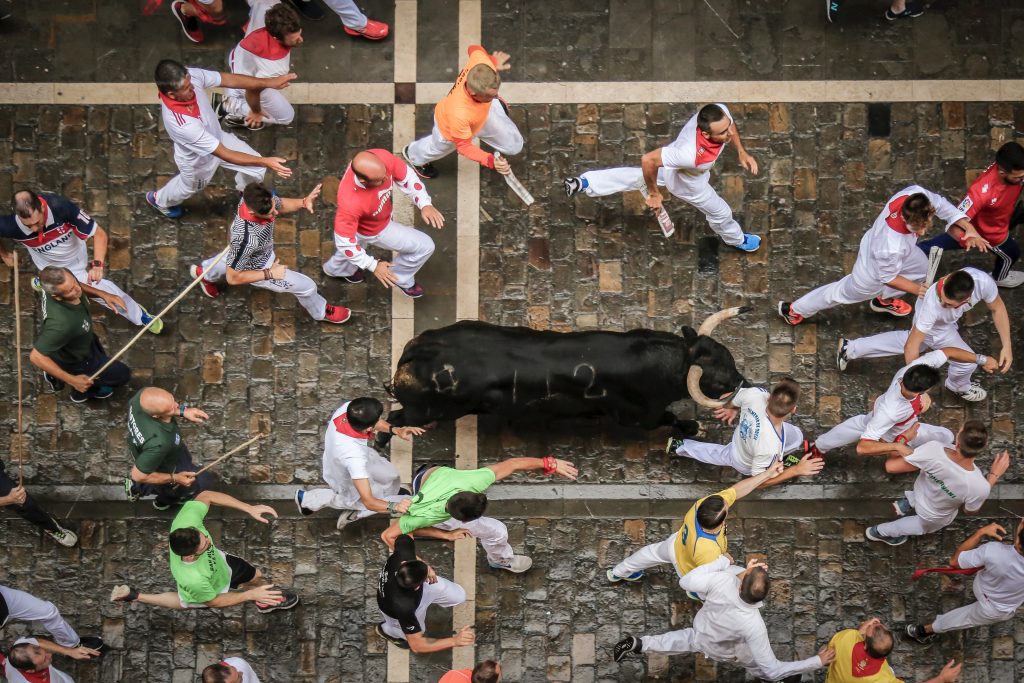 The beginning of the tradition is unknown. It all started many years ago. The butchers began to accompany the shepherds in the work of guiding the bulls and halters to the plaza and over time the race became popular.
Some of our tips
If you are over 18 and want to participate, it is very easy, you do not need to register or pay an entrance fee. Of course, you have to be more or less in shape, do not forget that it is a race, and meet some standards for your safety as well as that of other riders. The golden rule is that you can not enter if you have drunk. It is not a joke, at least 16 people have died in the race since 1910.

Even if you do not dare to run, the Sanfermines is a big show. The enjoyment is fully guaranteed. You will find visitors from all over the world attracted by the adrenaline of the bulls, but also by the gastronomy, history, art, and culture of the place. If you are in Pamplona during those days, please do not panic. The running of the bulls happens in a clearly designated area. You will not find bulls all around the city!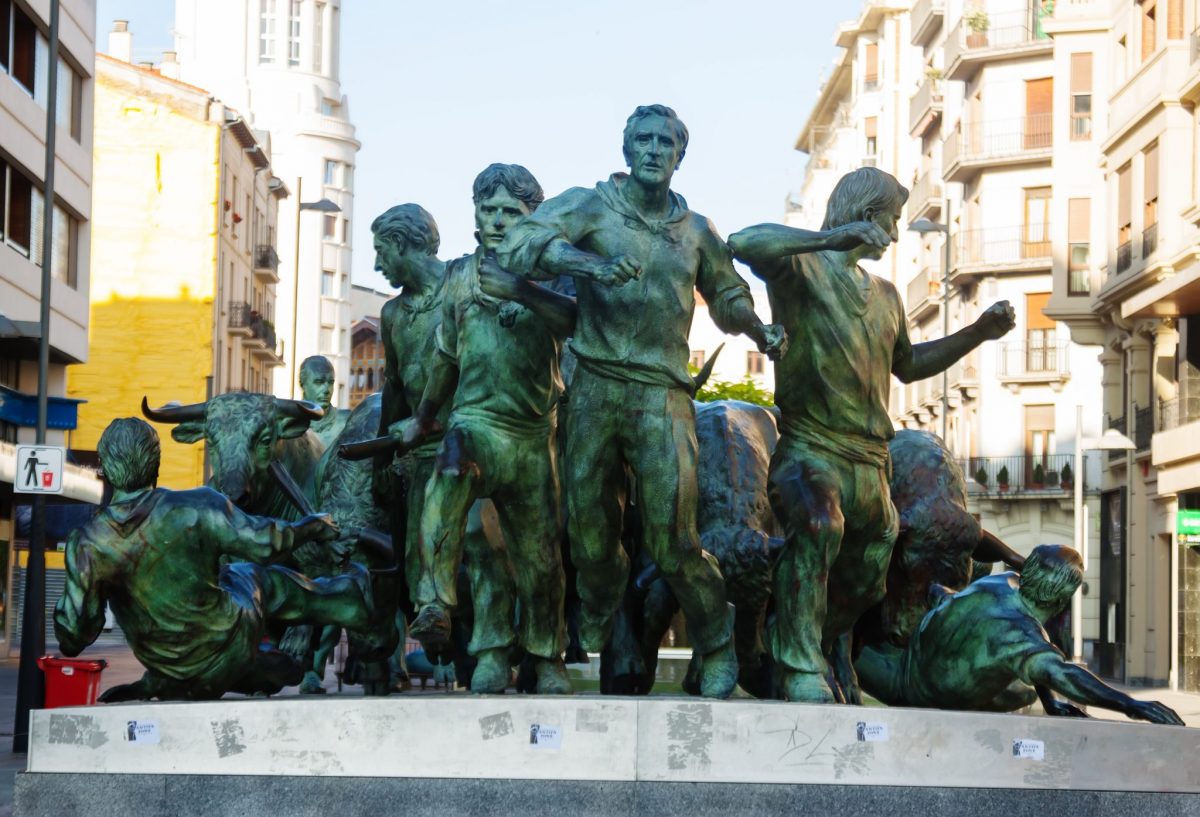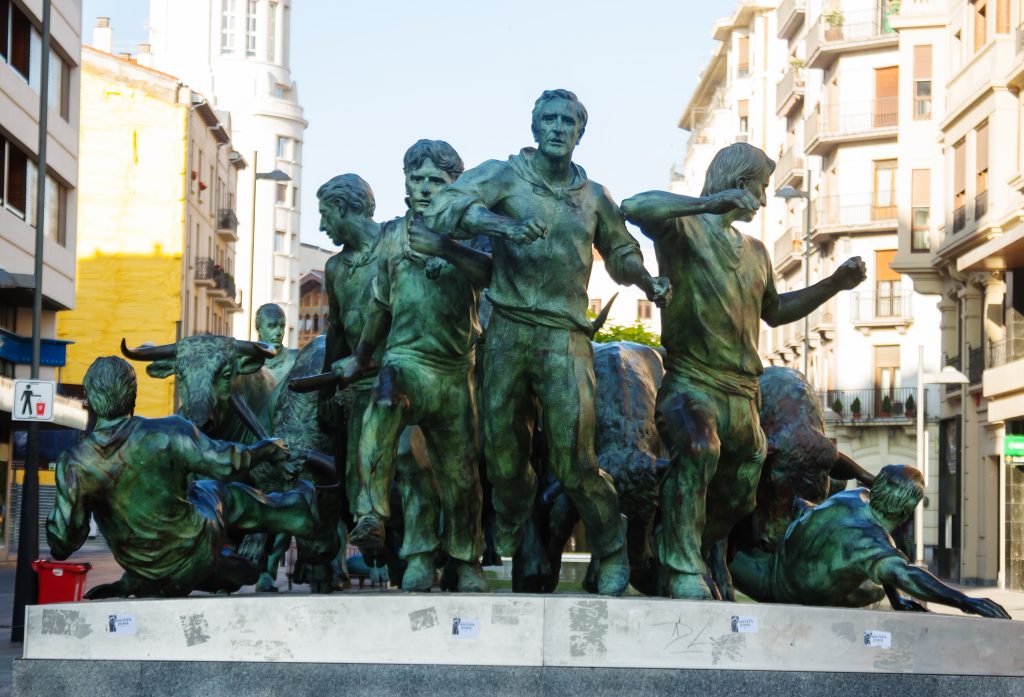 Do you dare to run in front of the bulls? Start training from today, but above all, train your Spanish. Join one of our Spanish courses for travelers and make the experience even more unforgettable if possible.

Interested in learning more about Spanish traditions? Or perhaps improve your Spanish skills to conversational level? Check out our Spanish for Travelers Course!
At The Spanish Academy, we make learning fun and interactive! Drop by our school and we'll make it worth your while!